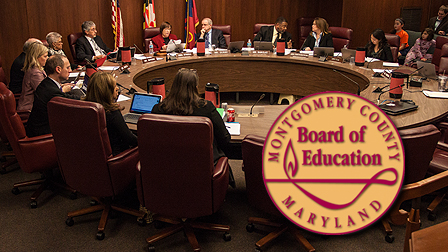 School Board Approves Changes on MCPS Child Abuse Policy
Montgomery County Board of Education approved changes to policy JHC- Child Abuse and Neglect. The board met on June 30 and approved a revised set of draft protocols for reporting an allegation of abuse or neglect of a child.
According to a news release, the policy guides Montgomery County Public Schools (MCPS) procedures and protocols related to recognizing, reporting, and preventing suspected child abuse and neglect of students.
"The whole policy is new and it's much more detailed and specific … We already began the work in terms of training … should there be any suspicious of child abuse," said MCPS's spokesman Dana Tofig.
The revised policy was developed in collaboration by the Board of Education Policy Management Committee with partner agencies, including the Montgomery County State's Attorney's Office, the Montgomery County Police Department, and Child Welfare Services in the Montgomery County Department of Health and Human Services, commonly known as Child Protective Services, according to a memo from School Board Member Philip Kauffman, chairman of the Board of Education Policy Management Committee.
The Child Abuse and Neglect Work Group was created in the fall of 2014 to recommend ways for the school system to enhance awareness of child abuse and neglect among parents, staff, and students and improve how MCPS monitors and reports allegations of abuse or neglect.
Here are the outlined strategies in the revised policy:
All employees understand and are held accountable for the highest ethical standards in their conduct, as well as adhering to legal mandates and the moral imperative to recognize report, and prevent suspected child abuse and neglect;
Children and vulnerable adults who are alleged victims of abuse and/or neglect are supported;
Human resource management systems and processes for screening new and existing employees are developed;
Professional learning for MCPS employees is developed and implemented; and
Opportunities are provided for parents, outside contractors, volunteers, and the broader community to develop awareness on recognizing, reporting, and preventing abuse and neglect of children and vulnerable adults.
The board of education also asked the Policy Management Committee to schedule regular updates to learn about the status of implementation of these guidelines, protocols, and training to support policy JHC. Still according to a news release, the board hopes to receive an update in the middle of the school year and provide a comprehensive update no later than June 2016.