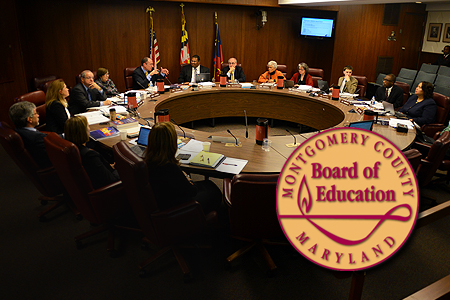 School Board Approves Starr's CIP Budget Add-Ons
UPDATED, Nov. 17, 9 p.m. – The Montgomery County Board of Education voted in favor of amendments to the school system's capital improvements budget Monday night that adds nearly $220 million to the funding plan approved by the Montgomery County Council in May.
The board voted in favor of the plan put forth by Superintendent Joshua Starr.
The board however did add a study to determine if a new elementary school could be built in the Quince Orchard cluster to relieve overcrowding there.
The board also added $2.5 million in the CIP program for systemwide "lifecycle asset replacement."
After the vote Boardmember Rebecca Smondrowski told MyMCMedia, "I am pleased that as a board we took a hard look at the superintendent's CIP budget recommendations and made adjustments to reflect what we learned during our worksession and from the community feedback. There are capacity and maintenance issues that need to be addressed urgently and our budget request begins to do that."
ORIGINAL –
The Board of Education is scheduled to  hold its Boundaries and Facilities Decisions meeting on the proposed amendments to the FY 2015-2020 Capital Improvements Program and boundary recommendations tonight at 6 p.m.
You can catch the meeting broadcast live  online and on Comcast Channel 34, Verizon Fios Channel 36, RCN Channel 88.
The proposed amendments would increase the Fiscal Year 2015-2020 Capital Improvements Program budget to $1.75 billion from the $1.53 billion plan approved by the Montgomery County Council in May.
The majority of the additional funds would restore the timeline of projects that were delayed last year when a proposal for additional construction funds from the state failed to materialize, according to a release from the school system. Superintendent Joshua Starr said he is hopeful the additional state funding will come through during the next session of the Maryland State Legislature, which begins in January.
Tonight's agenda is below.

Related: