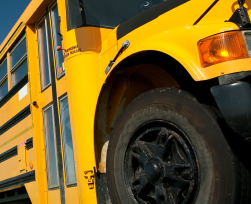 School Bus Accident
Montgomery County fire rescue units responded to a head on collision involving a school bus on Oct. 26 at Wootton Parkway and Hurley Avenue.
According to Assistant Fire Chief Scott Graham, four students were transported with minor injuries to an area hospital. An adult male was also transported to a local trauma center, Graham said.
There were a total of 37 students on the bus, Graham added.
He said fire rescue units cleared the scene by 9:15 a.m.