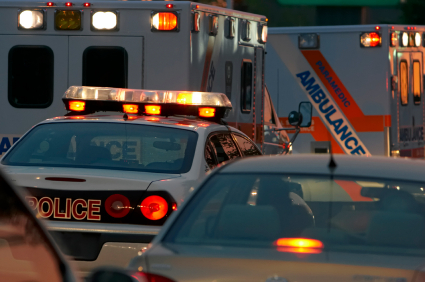 Serious Accident on Snouffer School Road
Montgomery County Police are investigating a serious accident involving injuries that occurred at 4:30 p.m. on May 30 in the 8000 block of Snouffer School Road.
According to the police department's preliminary investigation, the vehicles involved in the accident include a 2004 Dodge Ram pickup truck that was traveling westbound on Snouffer School Road and a 1999 Toyota Sienna that was exiting the parking lot of the Horizon Center and attempting to make a left turn onto eastbound Snouffer School Road. Police said the Dodge truck struck the driver side of the Toyota Sienna.
The driver of the Toyota Sienna sustained injuries and was transported to Medstar Hospital and has since been released, according to a police statement.  Police said three school-aged children (ages 12, 11 and 9) from the Toyota Sienna were transported to Children's National Hospital in Washington, DC.
Police said the 9-year old child sustained life threatening injuries and is in critical but stable condition at this time.  The other two children sustained minor injuries.
The driver of the Dodge truck refused medical treatment and remained at the scene, police said.
The Montgomery County Police Department's Collision Reconstruction Unit is investigating the collision.  Police said the area of Woodfield Road and Snouffer School Road was closed for hours during the initial emergency response and subsequent on site investigation.