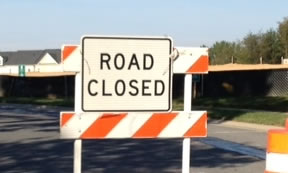 SHA to Begin Roadway Repairs on Route 29 in Silver Spring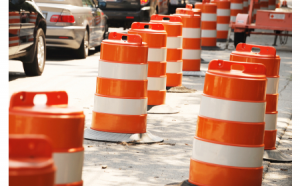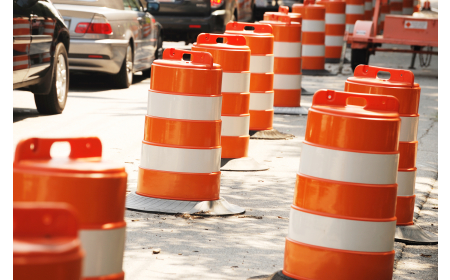 The Maryland State Highway Administration (SHA) will repair travel lanes and sidewalk along both directions of US 29 (Columbia Pike) in Silver Spring from Southwood Avenue to Lockwood Drive for emergency roadwork beginning May 12. Weather permitting, the work should be complete by late May.
This work will require extended lane closures on northbound and southbound US 29. SHA's contractor is permitted to close up to two right lanes in each direction of US 29, Sunday through Saturday, 24 hours a day until the work is complete.
The lane closures are necessary to repair damaged roadway and sidewalks along this section of US 29 resulting from last week's heavy rainstorms. Last week, SHA closed the area most impacted by the rains—the far right lane on northbound US 29—from Southwood Avenue to Lockwood Drive.
The lane closures will also allow construction equipment to enter and exit the work zone. Work along southbound US 29 is expected to be completed first. Crews will open lanes along southbound US 29 once work along that side of the road is complete. Construction and lane closures along northbound US 29 are expected to take longer due to more severe roadway impacts.
Although crews may not always be present, lanes must remain closed until the work is complete and all affected lanes and sidewalks are declared safe. Drivers should plan ahead and add extra commuting time during construction.
Residents and travelers are advised that equipment used for construction can be loud and disruptive. SHA asks for your patience as crews work to complete the emergency roadwork. Customers with questions about the US 29 roadway repairs may contact the SHA District 3 Office at 301-513-7300 or shadistrict3@sha.state.md.us.
SHA will use construction barrels, construction cones, arrow boards and flaggers to guide motorists through the work zone. As crews work to keep work zones safe, each driver needs to actively modify his or her driving style to help prevent crashes. Stay alert – look for reduced speed limits, narrow driving lanes and highway workers. Slow down and don't follow too closely. Safer Driving. Safer Work Zones. For Everyone!
Maryland now features FREE 511 traveler information! Call 511 or 1-855-GOMD511 or visit www.md511.org for current travel information. Sign up to personalize travel route information through MY511 on the Web site. Remember to use 511 safely – Maryland law prohibits hand-held mobile phone use and texting while driving.