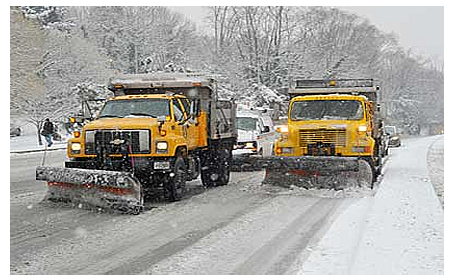 SHA Prepares for Snow, High Winds and Extreme Cold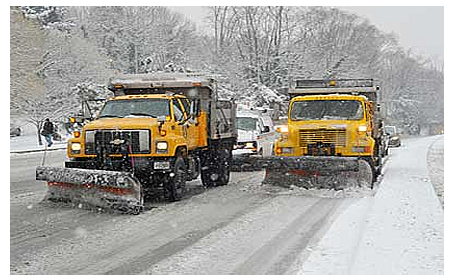 With snow, high winds and bitter cold expected later today into Friday throughout Maryland, the Maryland State Highway Administration (SHA) encourages all travelers to plan ahead. While forecasts are for moderate snow accumulations, wind gusts could blow snow and reduce visibility and extremely low temperatures pose dangers for motorists who become stranded with broken down vehicles.
"While the current forecasts call for only one to four inches of snow, the back side of the storm may bring winds up to 40-50 mph and bitter cold overnight and into Friday," said SHA Administrator Melinda B. Peters. "Travelers, particularly professional truck drivers and distributors, need to pay close attention to updated forecasts and adjust plans. Our crews can make tremendous progress when traffic is light but one jackknifed tractor trailer or a few disabled vehicles can cause significant delays."
SHA reminds truck drivers that emergency parking is available during significant snow events and during poor visibility. Tractor trailer drivers may make use of several commuter park and ride lots listed on a mobile application, available at: http://roads.maryland.gov/pages/emergencytruckparking.aspx?pageid=856#INSTRUCTIONS.
SHA will activate the Emergency Operations Center to monitor and manage storm response throughout the State. More than 2,200 trucks are available statewide to plow and apply salt and other chemicals as needed to the State's numbered routes.
The State Highway Administration's CHART traffic patrols will be on duty to assist stranded motorists and manage roadway incidents. SHA will position heavy duty tow trucks around the State to remove disabled commercial vehicles off roadways.
"With high winds and blowing snow expected, remember to stay alert for inactive traffic signals as a result of power outages. Use extreme caution and treat a signalized intersection without power as a four-way stop – it's the law," said Peters.
Sign up for SHA's FREE service — the "511 Traveler Information" system. Know Before You Go! Dial 511 from a land line or mobile phone for traffic, weather alerts and road conditions. For internet access to view an interactive map and traffic cameras, visit www.MD511.org.