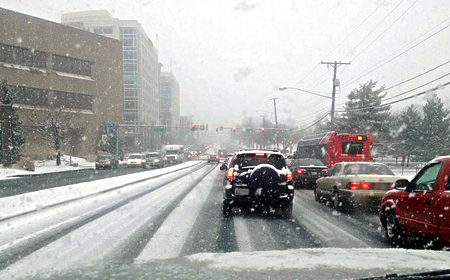 SHA Warns Motorists of Potential Snow Squalls During Friday Evening Commute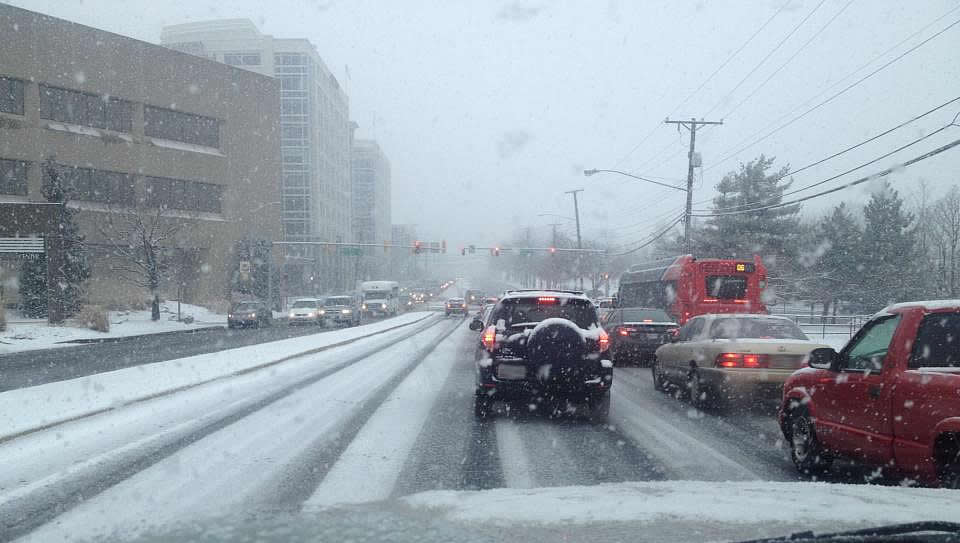 The Maryland Department of Transportation's State Highway Administration (SHA) is warning motorists of the potential for snow squalls to arrive just in time for the Friday evening commute.
According to an SHA news release, any precipitation that coincides with rush hour periods is extremely hazardous since plow/salt trucks are unable to treat pavements in the midst of heavy traffic. SHA is evaluating the forecast to determine if salt brine application today will be effective. If so, crews will quickly mobilize to pre-treat pavements unless salt residue from previous applications will provide the same benefit as brine.
"Storms that impact rush hour are the most challenging because our crews are deployed but are often stuck in congestion with other motorists," said SHA Administrator Gregory Johnson. "We urge citizens to keep an eye on the forecast and adjust driving times to avoid being caught in a snow squall in rush hour periods – a combination that can lead to icy roads and hours and hours of delay for everyone."
SHA crews are also keeping an eye on the weekend forecast for possible precipitation expected Monday, as should drivers. Crews may not be able to apply salt brine to roadways this weekend due to rapidly dropping air and pavement temperatures that will impact pre-treatment effectiveness or even cause it to freeze on contact.
SHA also reminds drivers to check basic automobile systems such as fluid levels, belts, hoses, tire tread, battery and lighting systems to ensure the bitter cold temperatures do not adversely affect the vehicle.
For the latest traffic information, as well as access to real-time traffic cameras, log onto www.md511.org or for on-the-go updates call 511 using a hand-free device while driving.