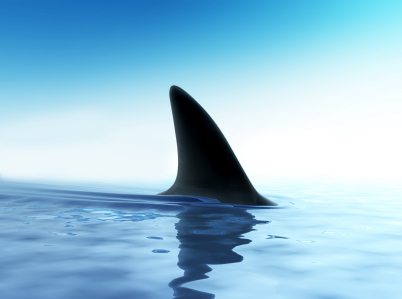 Shark Week Returns
Discovery Channel's Shark Week returns on August 4 at 8 p.m. Shark Week is a week-long series of feature television programs dedicated to sharks from August 4 – 9. Held annually, Shark Week was originally developed to raise awareness and respect for sharks. It is the longest-running cable television programming event in history. Discovery Channel will include 11 episodes this year, a new late night talk show, a live shark cam at the National Aquarium in Baltimore and more.
Shark After Dark airs each evening at 11 p.m. during the week, beginning August 4. The hour-long show will include highlights of previous Shark Week episodes, guests, shark experts, shark attack survivors and more.
The fansite SharkWeek.com features an all-new live Shark Cam this year, in partnership with the National Aquarium in Baltimore. The site also includes a live Shark Tracker and a synced simultaneous viewing experience  that complements the episodes appearing on television every night. Viewers can get the latest Shark Week updates and connect with fellow fans at facebook.com/sharkweek and by following @SharkWeek on Twitter.
Take a look at the National Aquarium's Shark Cam:


Live streaming video by Ustream
The Shark Cam features access to the underwater world of dozens of blacktip reef sharks, colorful reef fish and a 500+ pound sea turtle named Calypso at the National Aquarium.
Tune in for Daily Diver Chats at noon from Tuesday, August 6 to Thursday, August 8 during Shark Week. Participate in the daily chats by visiting Shark Week website.
Shark Cam will also feature daily shark feedings at 9 a.m. and 2 p.m. during Shark Week (Sunday, August 4 to Thursday, August 8).
Shark Cam goes dark daily at 10:40 p.m. and resumes at 7 a.m. daily.
Visit Discovery Channel's Shark Week TV-Shows to see a full listing of the upcoming episodes.