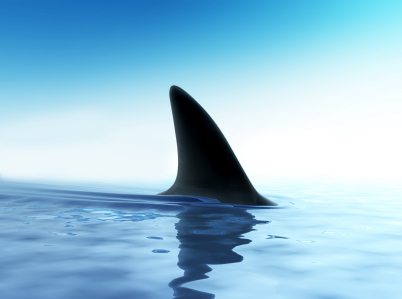 Shark Week (Video)
After a cross-country trip, Chompie has returned to Silver Spring on Discovery Communications company's headquarters at One Discovery Place in Silver Spring. CCM's Susan Kenedy reports.
In conjunction with Chompie's return and in anticipation of the 25th annual Shark Week (premiering on Sunday, August 12 on Discovery Channel), there are several ways for neighbors in the D.C. area to celebrate the most jawsome time of the year:
• Enter #ChompiePic Contest: Simply follow @DiscoveryComm on Twitter, snap a photo of Chompie (looking for quality, originality and humor) and tweet it using the #ChompiePic hashtag. Four winners across three weeks will be chosen to win delicious burrito packs from our friends at California Tortilla!
• Request a #ChompieAttack at Work: Chompie's little brother, Chompie Jr., will be making his way around the metro area, bringing a California Tortilla feast for 20 to local businesses the week of August 6. Simply tweet @DiscoveryComm letting us know where you work and that you'd like a #ChompieAttack, and we'll pick several people to surprise!
• Join the Community Screening: Mark your calendar for Friday, August 10 at 8:30pm! Discover Communications will be hosting a screening of Shark Week's Sharkzilla in downtown Silver Spring on the Fountain Plaza (Ellsworth Drive). Bring your own chair, blanket or beach towel and be prepared for fin-tastic fun, including pics wit Chompie Jr., prizes and more!