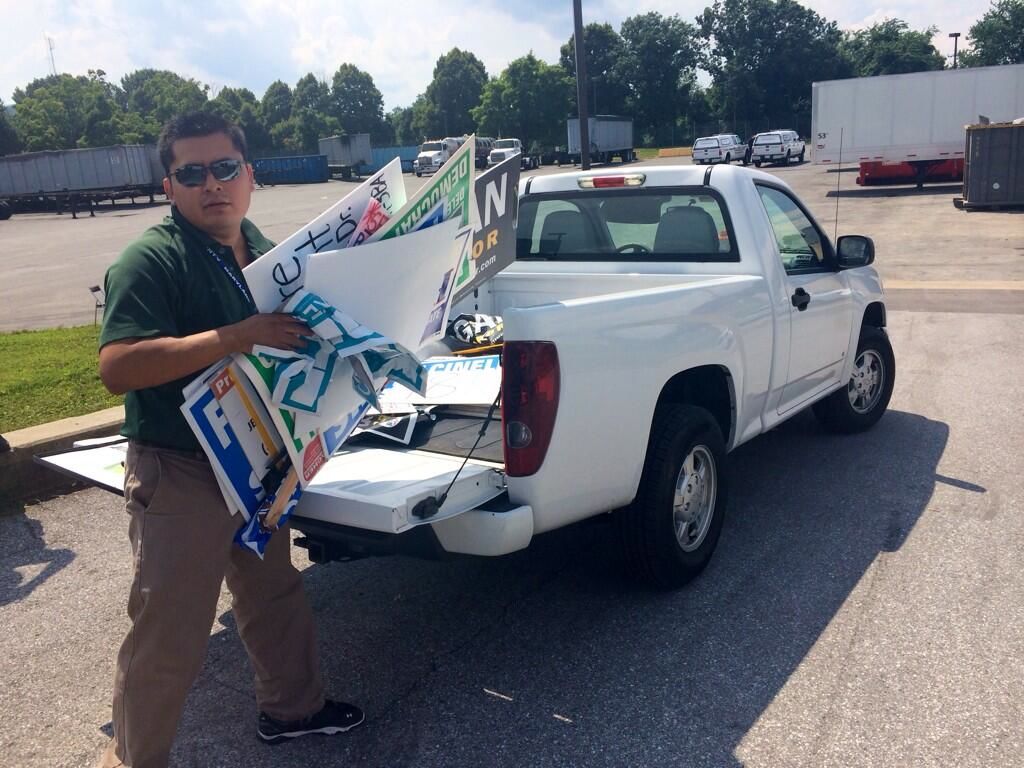 Sign Sweep
Montgomery County's Department of Permitting Services is conducting a sign sweep around the county today.
The idea is to collect signs placed illegally in right-of-ways throughout the county. More than 50 county staffers are participating in this effort.
The signs will be dropped off at the Shady Grove Processing Facility and Transfer Station later this afternoon for recycling or disposal.