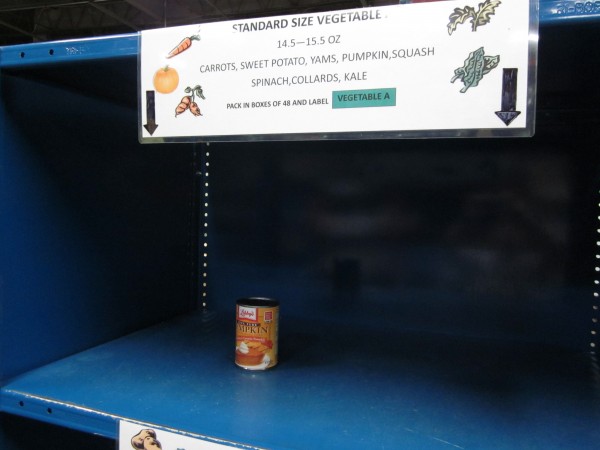 Silence of the Yams
Yesterday I had the privilege of stepping away from my nutrition desk-duties and getting into the groove of the groovy hands-on work in our warehouse. Our remarkable volunteers spend hours sorting your abundant donations to stock Manna's shelves. You might not know that our in-house Registered Dietician, Jenna Umbriac, created a color-coded system for our shelves so that cans are arranged by nutrient density. Cans such as fruits, vegetables and proteins are sorted into A's and B's. Our "A" fruits are those packed in water or juice (rather than syrup), and "A" proteins include canned tuna, chicken, pork, beef stew, chilli, etc. This system is especially important for my task yesterday: preparing boxes for our diabetic and vegetarian clients. Here, it is vital to provide low-salt veggies and soups, low-sugar cereals and peanut-butters, brown rice, whole grain pastas, and those "A" vegetables: spinach, collards, kale, sweet potatoes, yams, pumpkin or squash.
If we've met, you know I'm 4'11", so imagine me on my tippy toes yesterday on my hunt for low-salt and low-sugar cans. It might not surprise you that these items were easy to find…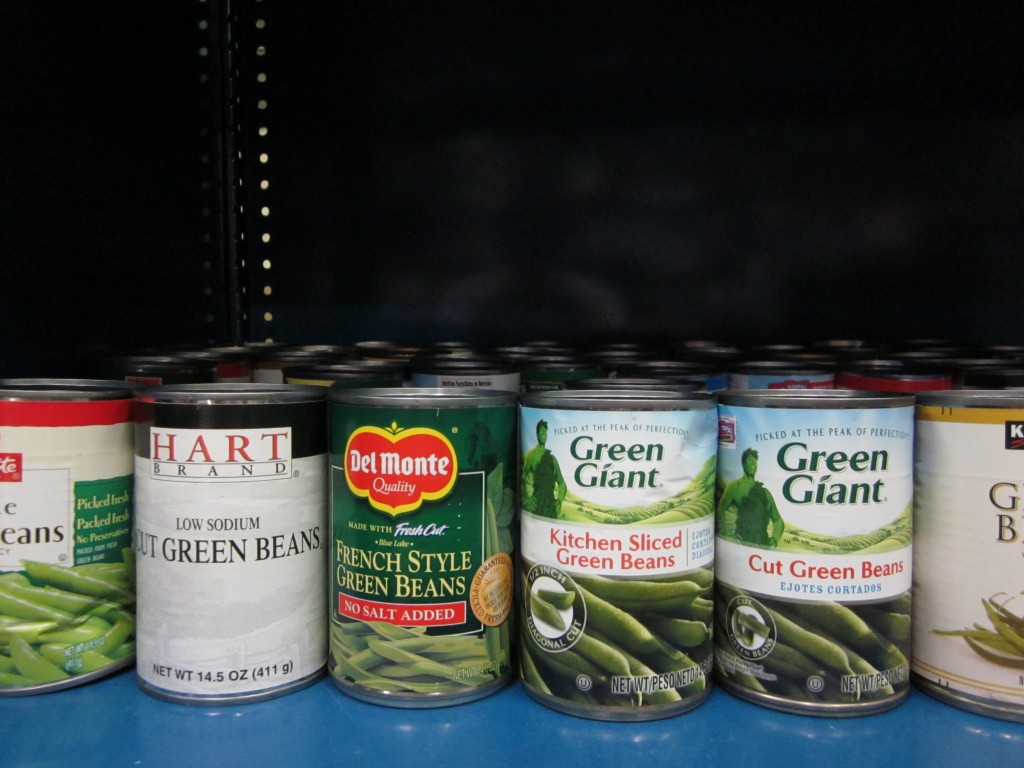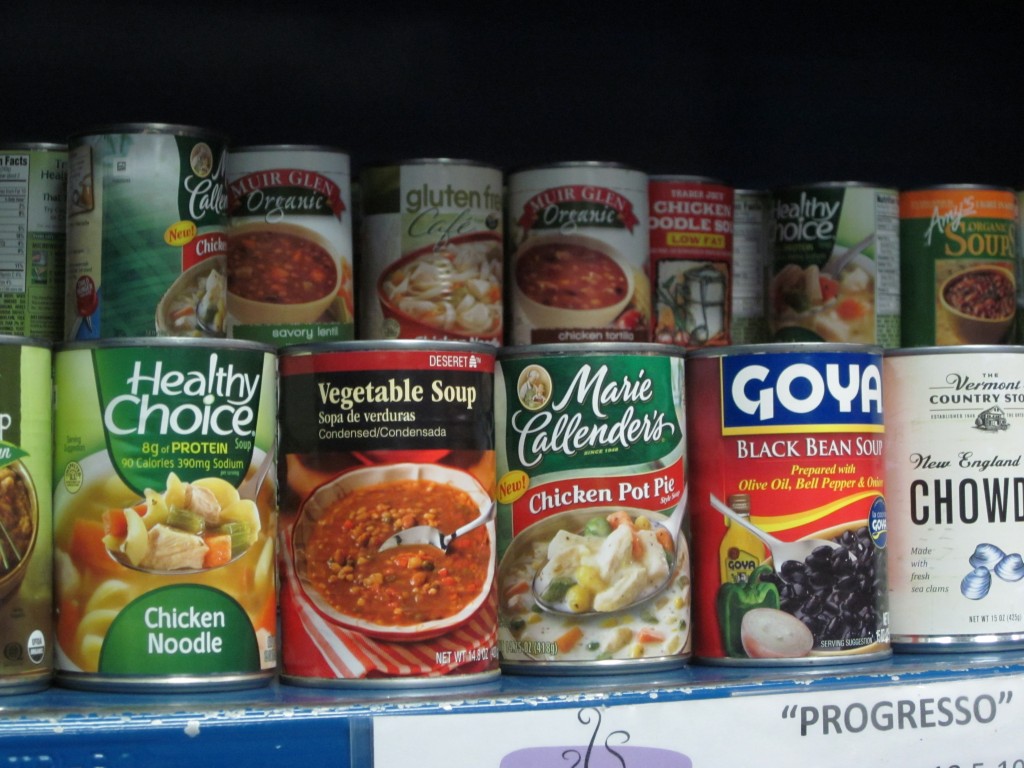 Those A vegetables? More of a challenge. This morning, after yesterday's successful distribution, our A shelf looks like this…
Now, we have large bins of donated food that our generous volunteers will sort today to bulk up those blue shelves by the afternoon. But finding whole grains and cans of nutritious dark greens means getting on your tippy toes (in my case). If you're considering a donation to Manna Food Center, or even hosting a food drive, we would love to offer our diabetic clients—and the hundreds of others vulnerable to high cholesterol, heart disease and other health concerns—nutritious options. Canned dark greens, whole grain products, unsweetened oatmeal, cereals and other low-sugar foods help our clients create a healthier lifestyle for their families. Check out Manna's full Food Wish List.
And THANK YOU!