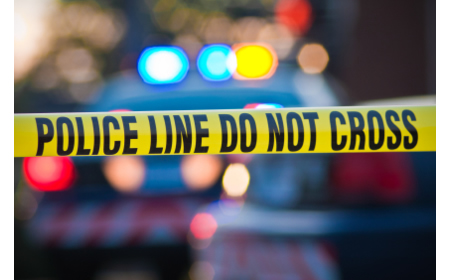 Silver Spring Man Tries to Fly the Coop After Allegedly Stealing Chicken Wings
A Silver Spring man is charged with burglary after police said a mall security guard caught him stealing a bag of chicken wings from The Brass Hen restaurant at the City Place Mall Monday.
According to police, at about 9:35 p.m. Monday, a mall security guard was patrolling the food court area of the mall and saw a man inside of the Brass Hen restaurant which was closed at the time. When the guard confronted the man he climbed back over the restaurant counter and attempted to run away with a bag of chicken wings. A second security guard came to help.  Police said that's when the man bit the first security guard in the arm and fled from the mall.  
A Montgomery County officer found the man, identified as Michael K. Ray, 50, of the 8200 block of Dixon Drive in Silver Spring, walking north on Colesville Road and arrested him, according to a news release. Police said he appeared to be under the influence of alcohol and during questioning admitted to taking the food and biting the security guard.
Ray is charged with second-degree burglary, theft, and second-degree assault. No attorney was listed in his case, according to an online search of court documents.
Montgomery County Police tweeted the following about the incident:
Suspect flies the coop after stealing chicken at closed restaurant.He was taken into custody before crossing the road:http://t.co/Ci9KidNTVr

— Montgomery Co Police (@mcpnews) July 8, 2014