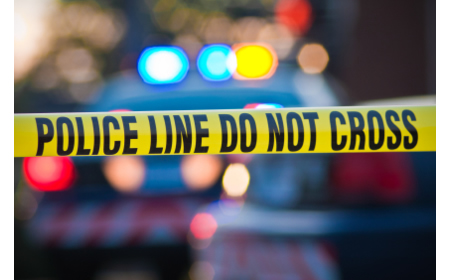 Silver Spring Woman Killed in Crash
Montgomery County police are investigating a fatal pedestrian collision that occurred at a bus stop on May 9 in Wheaton.
The accident was reported at 4:37 p.m. at the intersection of Veirs Mill Road and Ferrara Avenue.
Police said the preliminary investigation indicates that a 1996 Ford Explorer was traveling eastbound on Veirs Mill Road when the driver went to make a U-turn onto westbound Veirs Mill Road. As the driver was making the U-turn, investigators believe the vehicle may have struck the westbound right hand curb of Veirs Mill Road. Police said the vehicle then crossed three westbound lanes of Veirs Mill Road went over the center median of the road, and then crossed three lanes of eastbound Veirs Mill Road. Police said the vehicle continued to travel over the eastbound, right-hand curb of the road and then traveled through a bus shelter. That's when the vehicle struck a pedestrian who was sitting on a bench in the bus stop shelter, police said.
Police said the pedestrian was transported to a local hospital where she later died from her injuries.
Police have identified the pedestrian as Maria Lusminia Colindres, age 77, of the 3700 block of Delano Street in Silver Spring.
The driver has been identified by police as Cheryl Denise Green, age 56, of Rockville.
The circumstances surrounding the collision remain under investigation, according to police.
Anyone with information regarding the accident is asked to contact the Collision Reconstruction Unit at 240.773.6620 or call the police non-emergency number at 301.279.8000. Callers may remain anonymous.