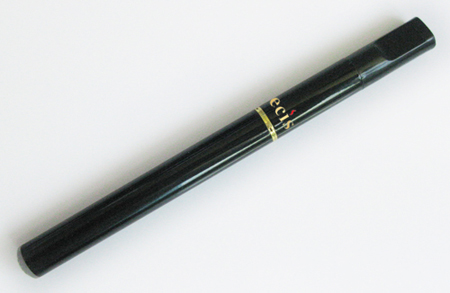 State Delegate Introduces Electronic Cigarette Legislation
The growing popularity of electronic cigarettes has several Maryland state legislators concerned, including Montgomery County's Delegate Aruna Miller (D-15th District) who is sponsoring legislation (HB 1292) that would include the "e-cigs" among other smoking products prohibited in public spaces.
E-cigarettes are battery-powered devices designed to look and feel like traditional cigarettes, using cartridges filled with a liquid that contains nicotine, flavorings, and other chemicals. The e-cig emits a vapor – or gas – that is comprised of chemicals possibly injurious to the passive inhaler ("second-hand vapor"), as well as that of the exhaler.
Delegate Miller notes that there are no studies to date that scientifically and conclusively attest to the safety of passive inhalation of e-cigs, including a Drexel University (Philadelphia, PA) School of Public Health study of workplace vaping. The authors of that study themselves admit "the quality of much of the data…was poor".
Additionally, a study published in 2012 in Indoor Air Journal in exhaling e-cig vapor, measurable amounts of carcinogens and toxins are released into the air. The authors concluded that e-cigarettes are a new source of chemical and aerosol exposure and their potential health impact is a concern that should be investigated further.
As for anecdotal claims that e-cigs are effective smoking cessation devices – on which the Food & Drug Administration is expected to rule soon – Miller points out there are no scientific studies to back that up. Her primary concern, though, is the effect of "passive inhaling" on bystanders.
"This is a public health issue," Delegate Miller asserts. "While the key ingredients in the atomized vapors are generally considered safe in food, and the chemicals are used in the manufacture of stage 'fog', there is absolutely no research on whether they are safe to inhale over time. Furthermore, there's no standardized technology, no truth-in-advertising requirements, and no packaging disclosures required, so the user doesn't know what she or he is actually inhaling, or emitting."
Miller is also dismayed by the resurgence of "glamorizing" smoking, by featuring celebrities in advertisements that also often target children, with candy and fruit-flavored nicotine delivery systems.
Testimony on HB 1291 will be heard by the House Economic Matters Committee March 5 at 1 p.m. in Room 231 of the House Office Building in Annapolis.
Related: