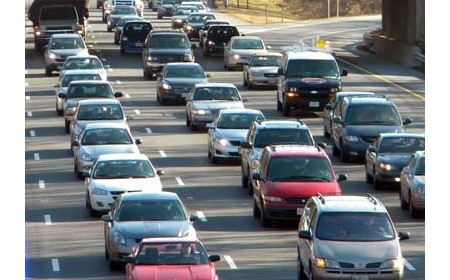 Labor Day Weekend Travel Tips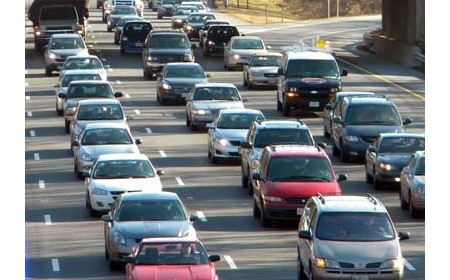 The Maryland State Highway Administration (SHA) encourages residents to plan ahead if travelling over the Labor Day Weekend, as the roads will likely experience periods of congestion. SHA provides real time information on road conditions online at md511.org or by phone at 511. SHA is also increasing Emergency Traffic Patrols (ETP) along key interstate and other major routes and suspending all non-emergency roadwork on State roadways from Friday, August 30 through Monday, September 2.
Learn about incidents, travel times and general road conditions by calling 511 or visiting md511.org. If travelling to the Eastern Shore, call 511 and prompt "Reach the beach" to receive information about roads east of the Bay Bridge. Receive free emails and text messages with customized travel updates for your routes and times of travel. Visit My Maryland 511 to sign up. Maryland Transportation Authority offers Bay Bridge information through 1.877.Bay.Span hotline.
Congestion is expected to begin early Friday afternoon, August 30 and continue through most of the day and Saturday along routes including US 50 toward Ocean City, I-70 and I-68 west toward the mountains, and I-95 north toward Delaware. Saturday and Sunday travel over the Labor Day weekend is traditionally heavy, particularly along I-95, and delays should be expected most of the day on Monday, September 2, as travelers return home.
SHA provides the following tips to keep travelers safe during the Labor Day holiday weekend:
Buckle up. It's the law.
Make sure all passengers, even those in the back seat, are buckled up.
Never drink and drive! If celebrating with alcohol, do so responsibly by planning ahead and designating a sober driver.
Travel during off peak hours and allow extra time for unexpected delays.
Slow down and pay attention, avoiding distractions such as cell-phone use.
Observe all posted speed limits.
In case of emergency along interstate routes, drivers with cellular phones can dial #77 to reach the Maryland State Police.
Move over to the next lane away from emergency response vehicles.
Share the road with pedestrians and bicyclists. Stop for pedestrians and pass bicyclists with at least three feet of space.
See and be seen. If it rains, remember that Maryland State Law requires the use of headlights while windshield wipers are in use.
Make sure your vehicle is in good working order. Check belts, hoses and tires for any defects. Fixing a small problem before hitting the road can help avoid a major problem on the road.