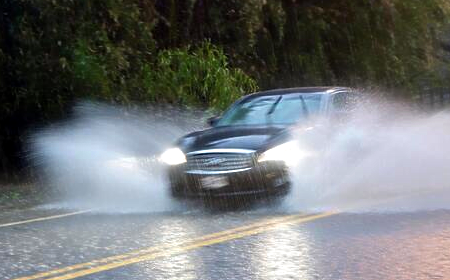 State Police Warn Drivers of Flash Flood Dangers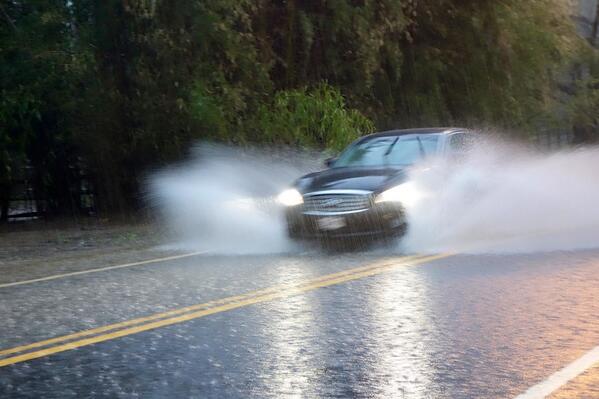 Maryland State Police are warning drivers to use caution today due to the expected heavy rainfall. According to the National Weather Service, multiple rounds of showers and thunderstorms are expected today with localized heavy rainfall rates of 1 to 2 inches per hour possible. Runoff from excessive rainfall may cause rapid rises of water in low-lying and poor drainage areas as well as streams and creeks, resulting in flash flooding. Urban areas will be most susceptible.
The police want drivers to be aware that heavy rainfall may result in flash floods that occur quickly and without warning.  According to the National Oceanic and Atmospheric Administration, it takes just 12 inches of rushing water to strand a small car, while 24 inches of fast flowing water can carry away most vehicles.
Following the simple advice of "Turn Around, Don't Drown," could save lives during flash flooding conditions. According to the Centers for Disease Control and Prevention, more than half of flood-related deaths occur when a vehicle is driven into hazardous flood water.
The police provide the following tips to avoid flood-related injuries:
"Turn Around, Don't Drown." A driver, especially at night, has no idea how deep the water is or whether the road underneath is still intact. Pay attention to road signs that close roads.
Delay commuting until precipitation moves away and stream and river flooding has a chance to recede and safe travel is possible.
Pay close attention to local weather forecasts and plan accordingly.
If a traffic signal is not operating, remember to treat the intersection as a four-way stop according Maryland law.
Never maneuver around low hanging trees or wires or try to move branches or downed wires out of the travel lanes.
Be aware of the potential for hydroplaning. Often during heavy rainfall, water pools quickly on a roadway surface. At high speeds, even a small amount of water can cause you to lose traction and then control of your vehicle.
Increase following distances between vehicles. Remember to use low-beam headlights when windshield wipers are in operation.
Be familiar with areas that have a history of flooding and plan an alternate route.
Log onto md511.org or call 511 from a hands-free device to obtain the latest, real-time travel conditions.
Live traffic cameras can be accessed by logging onto roads.maryland.gov and clicking on the CHART icon.
The police also remind drivers to buckle up and avoid driving aggressively or distracted. In addition, don't forget to adhere to Maryland's "move over" laws aimed at increasing safety for police, fire and emergency medical services personnel working on Maryland roadsides.
With a flash flood watch in effect for Monday @mdsp is warning motorists to take proper precautions. https://t.co/haIijAGG2I #MdTraffic pic.twitter.com/za9AkXPMgr

— MD State Police (@MDSP) August 7, 2017
Rain expected much of today. Please be safe. Wipers on? Headlights on! sf #mdotnews pic.twitter.com/SMQQqGonRO

— MD State Highway Adm (@MDSHA) August 7, 2017