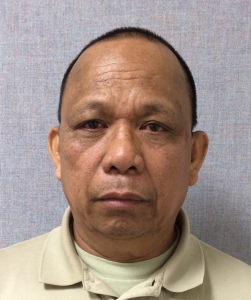 Murder Suspect Makes First Appearance in Court (VIDEO)
Eulalio Tordil, the suspect Montgomery County police have charged in the shopping center shootings in Aspen Hill and Bethesda, made his first appearance in court at a bond review on Monday afternoon.
Tordil was arrested by the Montgomery County Police Department on Friday, and faces charges of first degree murder and attempted first degree murder. 
A judge ruled that Tordil will be held without bond. His next court appearance is scheduled for June 3rd.
Montgomery County State's Attorney John McCarthy talked about the investigation, and the status of the case after Tordil's bond arraignment. Watch McCarthy's briefing, below: