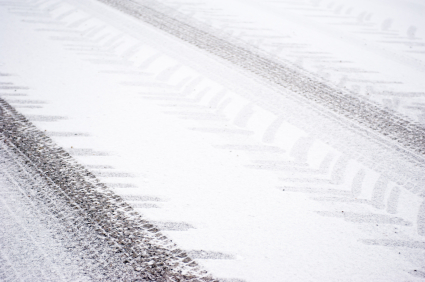 "Stay Off the Roads Early"
The Maryland State Highway Administration (SHA) is issuing a strong plea to Maryland drivers: please stay off roads early Thursday (Dec. 27) morning, especially before dawn.
With near-freezing temperatures in the forecast, SHA cautions that damp roads and fog could create icy conditions at the onset of the morning rush hour.
"Stay off the roads early tomorrow morning, so that SHA crews have the opportunity to proactively treat roadways before morning rush hour," said SHA Administrator Melinda B. Peters. "When you step out and see ice on your doorstep, you can assume that roads will be icy as well. Also remember that conditions can change rapidly within just a few miles, and we ask motorists to remain on guard and exercise extreme caution tonight and tomorrow morning."
People who travel during inclement weather and poor conditions endanger themselves, other drivers and first responders. If your vehicle does become disabled, make every effort to move it from the travel lane and onto the shoulder. Stay tuned to radio traffic reports for the most up-to-date information.
Remember to buckle up and "Take It Slow on Ice and Snow." Before leaving the office or home, log onto www.roads.maryland.gov and click the CHART icon for the latest road conditions, live traffic cameras and a variety of information to help with travel decisions and planning. Citizens are advised to follow SHA on Twitter @MDSHA and on Facebook for more information.
A new FREE service this year is the "511 Traveler Information" system. To Know Before You Go! simply dial 511 from a land line or mobile phone for traffic, weather alerts and road conditions. For internet access, visit www.MD511.org. While there, register with My511 to customize your reports on your most frequent routes and areas of interest.