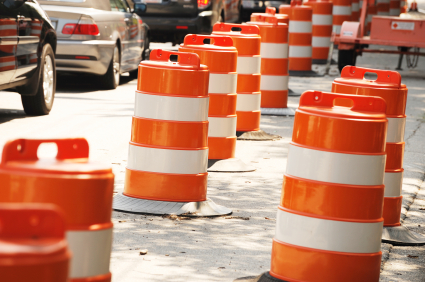 Street Beat: Expect Delays Around Casino
In anticipation of the Maryland Live! Casino opening in Anne Arundel County, the Maryland State Highway Administration (SHA) advises travelers to plan ahead due to an expected high volume of traffic along MD 100 and MD 295 through this weekend. The Maryland Live! Casino opens Wednesday, June 6 at 10 p.m.
Improvements to the interchange at Arundel Mills Boulevard and MD 295 being built by The Cordish Companies to improve traffic flow are still under construction. SHA and Cordish anticipate opening the new interchange, including the temporarily closed southbound MD 295 connections at Arundel Mills Boulevard, early next week with construction continuing in the area through the summer.
Until that time, SHA is urging motorists to consider alternate routes in the area. This week, travelers along MD 100 between MD 295 and I-95 should consider I-695 or MD 32 as alternate east-west routes. People driving to the Maryland Live! Casino may use Ridge Road from the south or MD 176 (Dorsey Road) to Ridge Road from the north. SHA advises through-traffic along MD 100 to stay to the left as casino-bound motorists will exit to the right to access the ring road around Arundel Mills Mall and the Maryland Live! Casino.
In coordination with Anne Arundel County Police and Arundel Mills Mall, SHA Emergency Traffic Patrols will monitor MD 295 and MD 100 to respond quickly to traffic incidents and to assist drivers with vehicle breakdowns. Additionally, SHA placed four portable message signs along MD 100 and MD 295 to communicate real-time delay and traffic information to drivers.
"Our thanks go out to local residents and area commuters who have been patient during the ramp closures," said SHA Administrator Melinda B. Peters. "Once open, the new interchange will relieve traffic congestion and handle the increase expected from Maryland Live! and area development."
Maryland now features FREE 511 traveler information! Call 511 or 1-855-GOMD511 or visit www.MD511.org for current travel information. Sign up to personalize travel route information through MY511 on the web site. Remember to use 511 safely – Maryland law restricts hand-held mobile phone use and texting while driving.