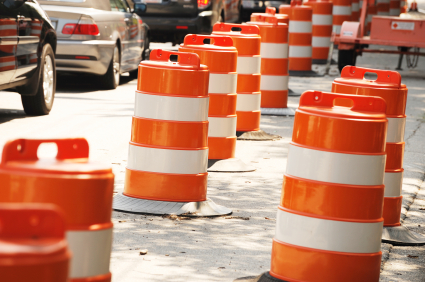 Street Beat: Germantown Delays
Starting tonight (June 15), the Maryland State Highway Administration (SHA) will resurface the pavement at MD 355 (North Frederick Avenue) at MD 27 (Ridge Road) intersection in Germantown.
As part of the work, crews will close one leg of the intersection for two consecutive weekends. Local traffic for residences will be maintained through the entire project.
The first phase requires crews to close southbound MD 355 between Stardrift Drive and MD 27 from 8 p.m. on Friday, June 15 to 5 a.m. Monday, June 18. This weekend, southbound MD 355 traffic will be redirected to westbound MD 121 (Clarksburg Road) then to southbound I-270 and eastbound MD 27. Southbound MD 355 will be reopened to traffic before Monday's rush hour.
The second phase requires crews to close northbound MD 355 between Henderson Corner Road and Ridge Road for two consecutive weekends then close westbound MD 27 between Henderson Corner Road and MD 355 for two consecutive weekends. Arrow boards, portable electronic message boards and other signage will direct motorists through detour routes for all phases of construction.
Normally, two inches or less of pavement are removed during resurfacing; however, six or more inches of pavement will be removed lane-by-lane over the course of two weekends for each phase. SHA will grind (remove pavement layers) and use a special high strength concrete mix called "whitetopping." The weekend closures will provide crews time to remove all layers of pavement, apply whitetopping to the roadway and allow for proper curing (hardening) of the material before Monday morning.
"Whitetopping is a sustainable resurfacing solution that reduces recurring rutting, which improves skid resistance and creates a smoother ride for drivers," said District Engineer Brian Young. "Whitetopping typically lasts longer than traditional resurfacing methods and produces savings through less frequent road repairs, fewer lane closures and fewer construction zones."
More than 34,000 vehicles use the intersection daily. SHA's contractor for the $1.2 million project is Concrete General, Inc. of Gaithersburg.
While SHA and its transportation partners work hard to maintain safe traffic mobility in work zones, each driver needs to actively modify his or her driving style to help prevent crashes. Stay alert – look for reduced speed limits, narrow driving lanes and highway workers. Slow down and don't follow too closely.
Maryland now features FREE 511 traveler information. Call 511 or 1-855-GOMD511 or visit www.md511.org for current travel information. Sign up to personalize travel route information through MY511 on the Web site. Remember to use 511 safely – Maryland law prohibits hand-held mobile phone use and texting while driving.