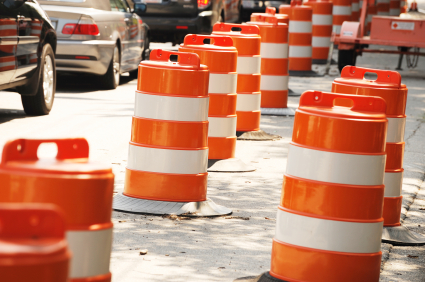 Street Beat: Randolph Road and Georgia Avenue Closures Begin Friday Night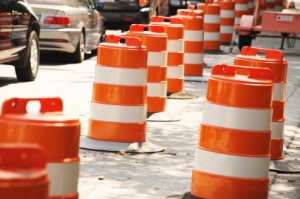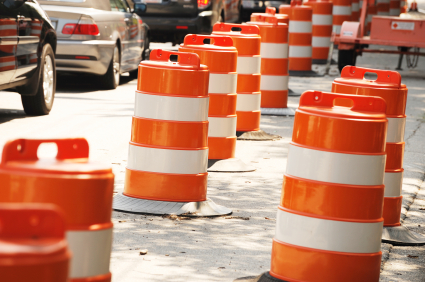 Beginning this Friday night and continuing through the weekend, Maryland State Highway Administration (SHA) crews will temporarily close multiple traffic lanes on both MD 97 (Georgia Avenue) and Randolph Road. One lane will remain open in both directions. SHA expects delays and suggests drivers avoid the area if at all possible.
According to an SHA news release, crews will close lanes in each direction on both roads beginning at 9 p.m. Friday, July 24. All traffic lanes should open by Monday, July 27 at 5 a.m.  The work will take place the weekend of July 31 if inclement weather impacts the project.
Motorists are advised to avoid the intersection, expect delays and add extra travel time during the traffic shift. Motorists should consider MD 185 (Connecticut Avenue) as an alternative. Pedestrian traffic will be maintained; flag persons and law enforcement personnel will direct traffic during intermittent traffic stops of up to 15 minutes in both directions on MD 197 and Randolph Road.
Crews will apply a new double yellow line to the pavement, then turn off all traffic signals within the intersection, use police assistance to direct traffic while the traffic signals are dark and then activate new traffic signals.  Crews will then stripe all travel lanes on the new roadway pavement, remove the old signal poles, construction barrels and then release traffic onto the new lanes. Signs were placed near the work zone this week to alert drivers of the upcoming traffic shift.
"Motorists and pedestrians should be extra alert during the weekend work," said Brian Young, SHA District 3 Engineer. "When walking or biking through the area, everyone should stay off phones, remove headphones and be aware of instructions of construction personnel who will make sure they safely get past.  Drivers should park their phones, slow down and be aware of changing traffic patterns during the entire weekend."
Once the traffic shift is complete, crews will begin work on the next phase of the project including bridge foundation work and retaining wall construction. To date, crews have completed substantial portions of water and gas relocation work, storm water management construction and roadway restoration.  The project began last year and should be complete by the end of 2016; weather permitting.