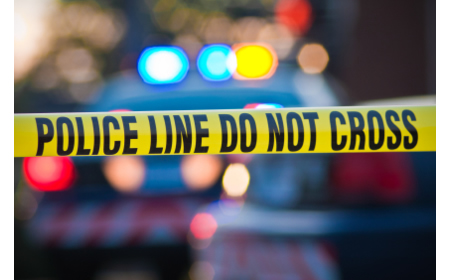 Teen Charged with Killing His Baby Sister
Montgomery County police are investigating the death of a seven-month-old girl that occurred on Feb. 8 in White Oak and police have charged the baby's 14-year-old brother with first degree murder.
At approximately 6:26 a.m., officers responded to an apartment in the 11600 block of Lockwood Drive to assist fire rescue units for a pediatric injury where the victim was unresponsive.
While officers were traveling to the scene, the victim was transported by fire-rescue to Holy Cross Hospital where she was pronounced dead.  Police have identified the baby girl as Larissa Yanes of the Lockwood Drive address.
According to police, there were injuries to the girl's body that detectives determined were not self-inflicted.
Police said further investigation revealed that on the evening of Feb. 7, the baby's mother, 39-year-old Gloria Yanes, went to work at 10:30 p.m.  Police said, during that time , the baby was being watched by her older brother.
According to police, during an interview with detectives the 14-year-old admitted to beating his sister, which caused her to cry.  Police said the teen suspect then covered the baby's mouth and nose area with his hands until she stopped crying.  According to police, the teen then placed the baby in her car seat, which was in the apartment.
The baby's mother, Gloria Yanes, returned home from work at 5:30 a.m. on Friday, Feb. 8 and thought her daughter was sleeping, police said.  According to police, a little after 6 a.m., when Yanes tried to wake the baby to feed her she found her daughter unresponsive.
Police have identified the suspect as 14-year-old Johnathan Aguiluc. Police have charged Aguiluc, as an adult, with first degree murder.  Police said the suspect remains held without bond and is scheduled to have bond review in Rockville at 1 p.m. on Monday, Feb. 11.