Teen Remains Hospitalized in Critical Condition (PHOTOS)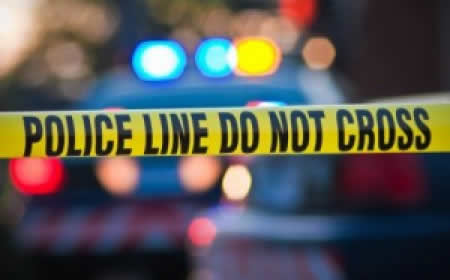 UPDATED A 17-year-old Wheaton High School student is hospitalized in critical condition after he was involved in a hit and run collision on Nov. 6.
Montgomery County Police say it happened around 7 p.m. in a parking lot in the shopping center at the intersection of Veirs Mill Road and Randolph Road.
Montgomery County Fire and Rescue Spokesperson Pete Piringer said EMS transported the 17-year-old as a priority one patient to the hospital. Piringer described the teen's injuries as "critical."
According to police, a short time after the collision, three people arrived to the 4th District (Wheaton) police station to report a vandalism and assault.
Police said a 21-year-old man told officers that he and his two friends, an adult male and an adult female, were eating at the Burger King located at 12265 Veirs Mill Road. According to police, the man explained that he and his friends observed a group of males, watching them from outside of the restaurant. When the 21-year-old male and his friends exited the restaurant, the group of approximately five to ten males began running at the male and his two friends, according to this account.  That's when the 21-year-old male and his friends reportedly got into his vehicle, a 2002 Chevrolet Avalanche. The group of males reportedly began to throw rocks and attempted to get inside of this vehicle. Fearing for his safety and the safety of his two friends, the 21-year-old man told police he drove his vehicle out of the parking lot. The driver told police that he was unaware that he had struck anyone.
According to police, detectives examined the striking vehicle and observed evidence that rocks had been thrown at the vehicle and that a pedestrian had been struck. Detectives believe that the pedestrian may have been struck by the SUV as the vehicle attempted to get away from the group.
Because this is an ongoing investigation, police are not releasing the names of those involved. Police have released photos of the vehicle. Police said the investigation continues.
Police continue to look for witnesses to this collision. If you have any information about this incident, call 301.279.8000.
PHOTOS | MCPD
UPDATE: Collision occurred IN the shopping center (at that intersection), between Unique Thrift store (12211 Veirs Mill) and the Burger King

— Montgomery Co Police (@mcpnews) November 7, 2014
UPDATE: MCP is investigating the possibility that this hit-and-run pedestrian collision was an intentional act.

— Montgomery Co Police (@mcpnews) November 7, 2014
UPDATE: MCP has located the striking vehicle and is interviewing occupants of vehicle. Still need witnesses to call 301-279-8000 with info.

— Montgomery Co Police (@mcpnews) November 7, 2014
MCP working to confirm collision details and possible description of vehicle. — Montgomery Co Police (@mcpnews) November 7, 2014
Hit and Run: 17-year-old male is in grave condition at hospital. MCP looking for witnesses to collision. Please call: 301-279-8000 with info — Montgomery Co Police (@mcpnews) November 7, 2014
Hit and Run: Occurred at approx. 7:00 p.m. at Veirs Mill Rd./Randolph Rd. Vehicle struck 17-year-old Wheaton HS student and did not stop. — Montgomery Co Police (@mcpnews) November 7, 2014
U\D Pedestrian Struck – parking lot Veirs Mill. Rd & Randolph Rd, #mcfrs EMS transported 17-YO male, trauma, Priority 1, critical injuries — Pete Piringer (@mcfrsPIO) November 7, 2014
Pedestrian Struck – Randolph Rd near Veirs Mill Rd — Pete Piringer (@mcfrsPIO) November 7, 2014