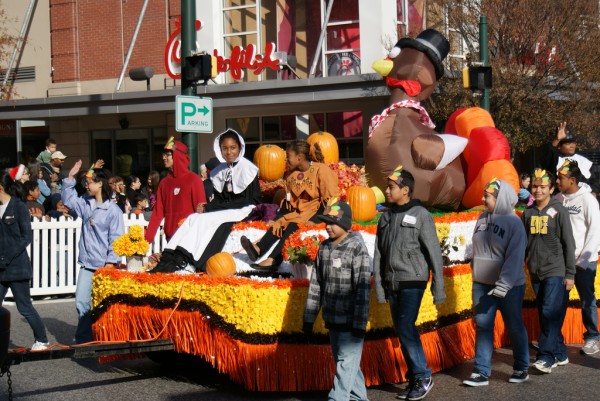 The 17th Montgomery County Thanksgiving Parade (VIDEO)
Leaves have fallen, the cold is back and along with it the Montgomery County Thanksgiving Parade, which is scheduled to take place on Nov. 22 at 10 a.m. in downtown Silver Spring.
In this MyMCMedia Extra, Susan Hoffmann, communications and public outreach manager at the Montgomery County Department of Recreation, tells us what to expect in this year's parade and shows the customized 12-foot inflatable turkey.
Hoffmann said more than 100 units will participate in the parade including dance groups, a Baby Smurf inflatable, a dinosaur, Maryland Youth Ballet dancers performing Nutcracker, and Santa Claus.
"Everybody celebrates Thanksgiving. … Even if you weren't born in the United States, when you come here, you automatically begin to incorporate Thanksgiving into your own customs," said Susan Hoffmann.
Attendees will also see marching bands, beauty queens, clowns, fire engines, and a performing dog and rescue animal groups.
"We have lots and lots of participants," she said.
The parade begins at Ellsworth Drive and Fenton Street and ends on Silver Spring Avenue.