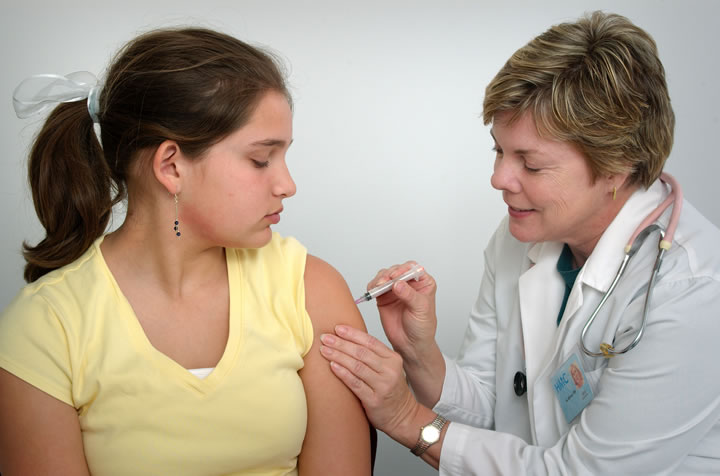 Thousands of MCPS Students Still Need Vaccinations
Parents of about 4,200 7th graders are not compliant with Montgomery County Public Schools'  new vaccinations requirements.
Montgomery County Heath and Human Services spokesperson Mary Anderson said those students got a letter late last week letting them know that they did not have the necessary vaccinations needed to attend school.
All Maryland school students entering 7th grade in August 2014 must show proof of one Tdap (Tetnus-diptheria-acellular pertussis) vaccination and one Meningococcal (MCV4) vaccination. Those students who do not provide proof of Tdap and Meningococcal vaccinations will be excluded from attending 7th grade starting Sept,. 12, Anderson said.
"Some of these students are actually compliant but have not turned in their proof of that," Anderson said.
Montgomery County Department of Health and Human Services will offer FREE Tdap and Meningococcal vaccinations, for 7th graders who have not been vaccinated through Sept. 12 at the Germantown Helath Center on Middlebrook Road; the Silver Spring Heath Center on Fenton Street, The Dennis Avenue Heath Center in Silver Spring and the School Health Services Center in Rockville.
Parents have to bring a copy of their child's immunization record to the clinic in order to get the vaccinations.
View or print the schedule for free immunizations here.