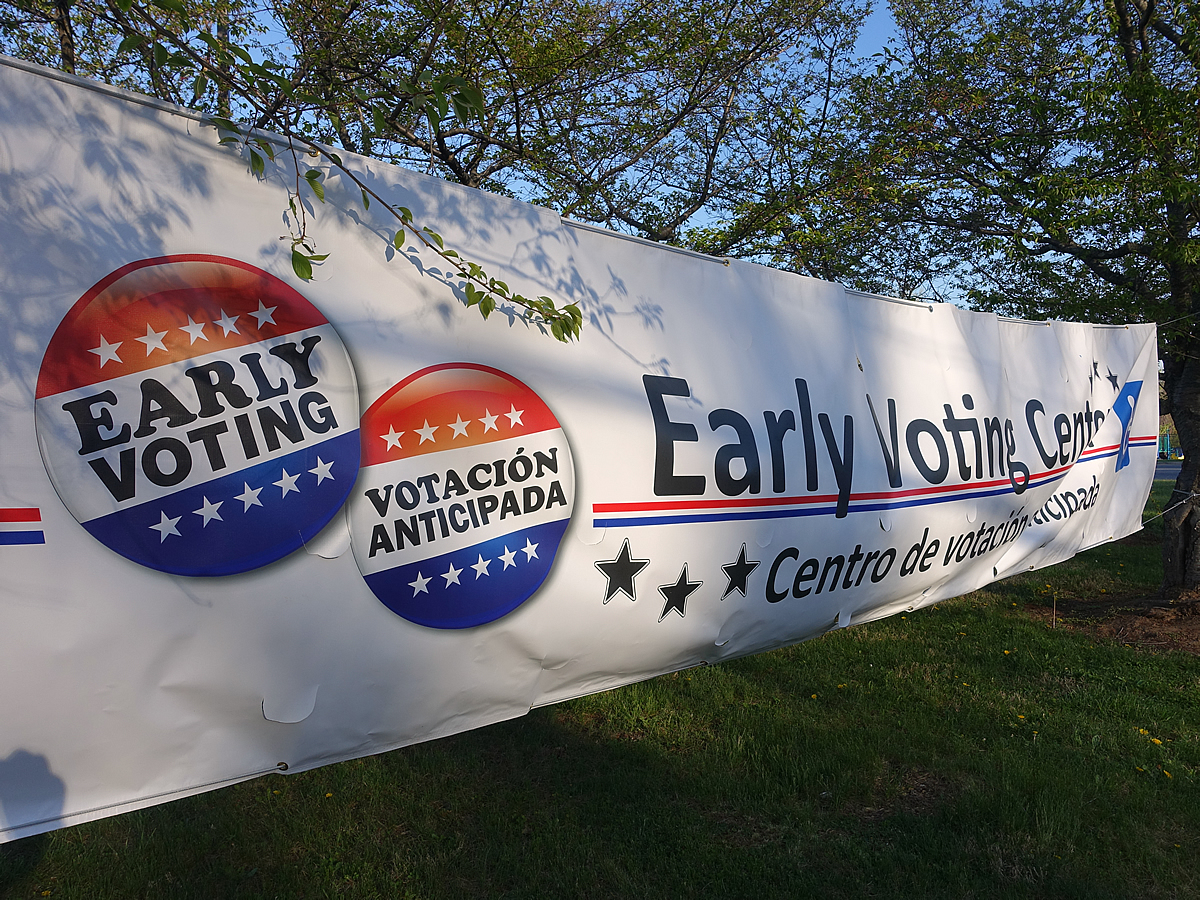 Thousands of MoCo Voters Cast Their Ballots on Day One of Early Voting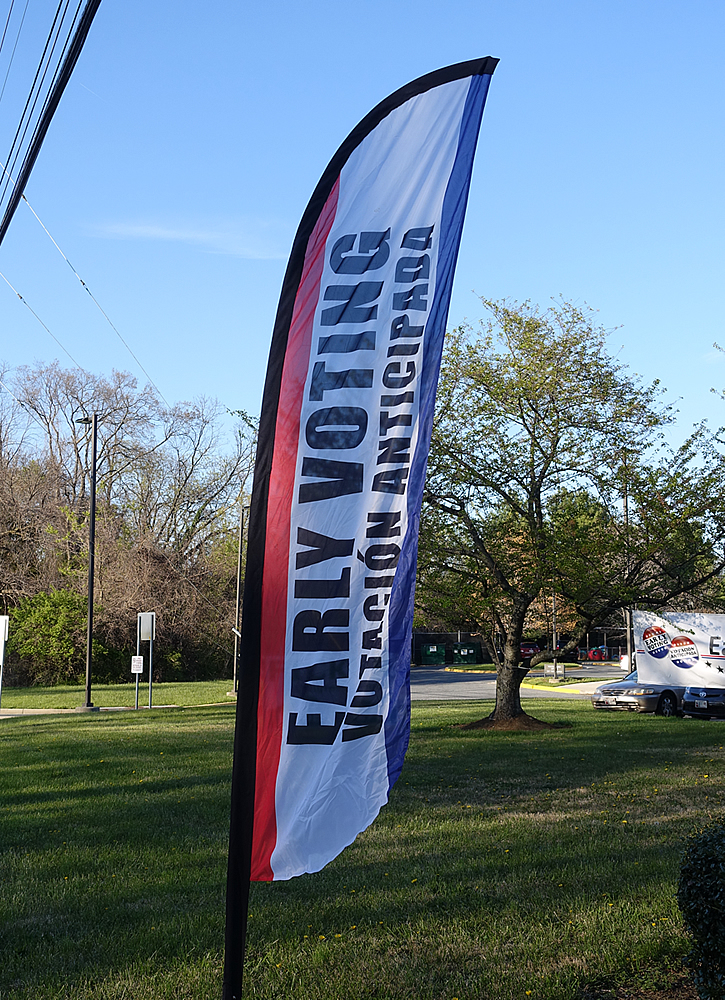 UPDATED Early voting is now underway in Montgomery County at ten locations across Montgomery County.
According to preliminary information released by the Montgomery County Board of Elections, 820 ballots were cast at the Silver Spring Civic Building on day one of early voting. Silver Spring was by far the busiest precinct in Montgomery County.
The Praisner Community Recreation Center and Potomac Recreation Center also saw over 600 ballots cast on the first day of early voting.
A total of 5,476 voters cast their ballots on Day 1 of early voting in Montgomery County. Turnout numbers for all ten locations, as of 5 p.m. on April 14, are posted, below:
Silver Spring Civic Building –  820
Praisner Community Rec. Center – 641
Potomac Rec. Center – 635
Activity Center at Bohrer Park – 601
Wheaton Vol. Rescue Squad – 596
Lawton Community Rec. Center – 567
Germantown Community Rec. Center – 541
Executive Office Building – 501
Mid County Rec. Center – 402
Damascus – 172
Early voting continues thru April 21. The polls are open from 10 a.m. to 8 p.m. during early voting. Primary Election Day is set for April 26.