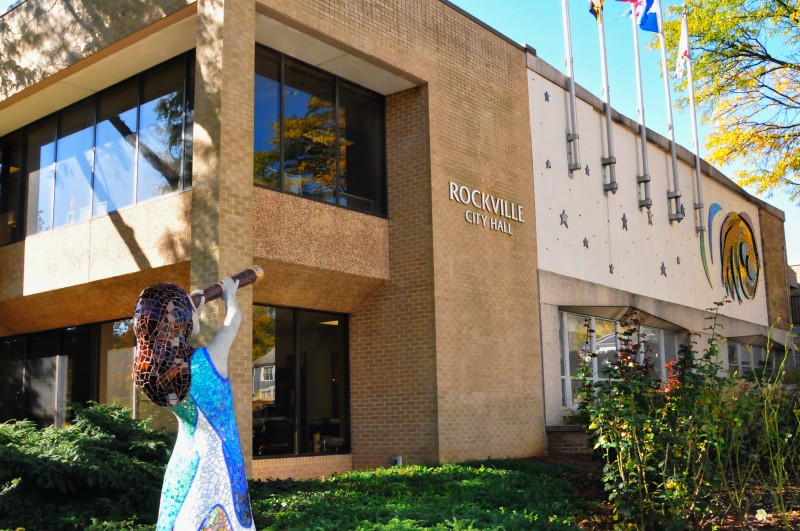 Three Rockville Election Debates Scheduled For October
Rockville City will be electing a new mayor and four council members on Nov. 5. The city has scheduled three televised debates of the candidates for the 2013 City of Rockville Mayor and Council election. The dates are Oct. 2, 10 and 22 at 7:30 p.m. Rockville Channel 11, the City's cable television station, will air the debates live make them available on the City's YouTube channel.
Each debate is hosted by a randomly selected community group that is independent and nonpartisan, and does not endorse candidates. The sponsoring groups are responsible for inviting candidates, choosing a moderator and format and deciding on the questions.
Residents are invited to attend in person or watch on cable on Rockville Channel 11 or online at www.rockvillemd.gov/rockville11.
The three televised candidate debates are scheduled for:
Wednesday, Oct. 2 at 7:30 p.m. – Rockville Community Coalition at the Social Hall at Civic Center Park, 603 Edmonston Dr.

Thursday, Oct. 10 at 7:30 p.m. – Twinbrook Citizens Association at Twinbrook Community Recreation Center, 12920 Twinbrook Pkwy.

Tuesday, Oct. 22 at 7:00 p.m. – League of Women Voters of Montgomery County, Maryland at Thomas Farm Community Recreation Center, 700 Fallsgrove Dr.
City of Rockville elections are held every two years, at which time the mayor and four council seats are up for election. There are two candidates running for Mayor and six candidates running for four Council seats.
Candidates for Mayor:
Bridget Newton

Mark Pierzchala
Candidates for Council:
Beryl L. Feinberg

Donald H. (Don) Hadley

Tom Moore

Virginia Onley

Julie Palakovich Carr

Claire Marcuccio Whitaker