O'Malley to Announce Transportation Investment Package
Maryland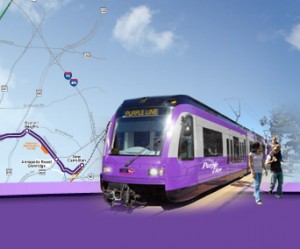 Governor Martin O'Malley and Lt. Governor Anthony Brown will join Montgomery County Executive Isiah Leggett and other officials on Aug. 5 to announce a transportation investment package for Montgomery County that is expected to expected create jobs, reduce congestion and improve pedestrian safety. Officials said a major announcement regarding the Purple Line is also planned for this event.
Montgomery County Council President Nancy Navarro and Councilmembers Marc Elrich, Valerie Ervin, George Leventhal and Hans Riemer are planning to attend.
The event will begin at 12:30 p.m. at the Bethesda Metro Station. More details here.