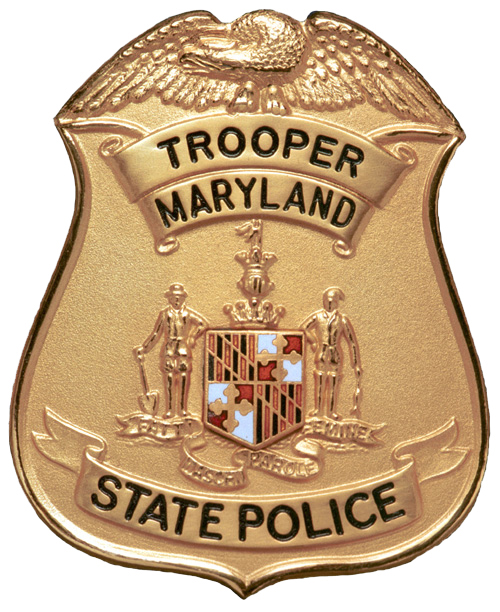 Two State Police Cars Hit This Weekend
Drivers hit two Maryland State Police vehicles in separate incidences recently and police are reminding motorists to watch out for stopped police cars.
On Feb. 7 while conducting a stop on a suspected impaired driver on I-495 in Montgomery County, Trooper Tyrel Flowers-Jackson's marked patrol unit was sideswiped by a passenger car while stopped on the slow shoulder. Flowers-Jackson was outside of his vehicle at the time of the incident and not injured. The driver of the car failed to obey the move over law. Video uploaded to the Maryland State Police Facebook page (www.facebook.com/MarylandStatePolice) shows an opportunity for the driver to move to the adjacent lane as the law requires, according to a press release from MSP. The driver did not remain at the scene after the crash, police said. The suspected vehicle would have damage along the right passenger side.   Troopers are requesting anyone with information to identify the driver and/or the vehicle to please contact the Maryland State Police Rockville Barrack at 301.424.2101. Callers may remain anonymous.
Also on Feb. 7 at about 6:40 p. m., Trooper First Class Mark Massoni and Trooper Matthew Lucas were patrolling in Stevensville when a blue 2009 Mitsubishi Eclipse was traveling the wrong direction on East Main Street, east of Love Point Road, according to police . Lucas reported seeing the car as it approached and attempted to give warning by turning on the emergency equipment of the marked patrol vehicle and stop. The Eclipse made no attempt to avoid the police car and collided head on with the marked unit.
Police said the driver was intoxicated. Neither trooper was injured from this crash.