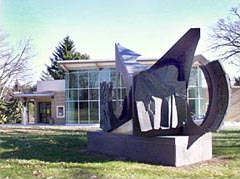 Upcoming Shows at F. Scott Fitzgerald Theatre
The F. Scott Fitzgerald Theatre is closing out a busy month this weekend with several performances by Home School Talents (HST), and its stage will host a variety of shows in May.
Get your tickets today for "Fee, Fi, Fo, Fum," about Jack and his legendary beanstalk, presented by HST tonight at 6:30 p.m. and Saturday, April 26, at 5 p.m.
Tonight at 8 p.m. and Saturday, April 26 at 7:30 p.m., HST performs the "Scarlet Pimpernel." This famous love story takes place during the French Revolution, and in the end, the pair will risk their lives to save their love. Tickets for "Fee, Fi, Fo, Fum," and "Scarlet Pimpernel" are available through HST at 301.294.0520.
In May, theatrical comedy, melodies by singers and youth instrumentalists, eastern European folk music, dance and opera are sure to delight audiences at the Fitzgerald Theatre.
Rockville Little Theatre presents the classic Moliere comedy "The Miser" from May 2-11. Show times are Fridays and Saturdays at 8 p.m. and Sundays at 2 p.m. Buy tickets at www.rockvillemd.gov/theatre.
Dawn Crafton Dance Connection presents their annual spring production in May 15-18. Preschoolers to adults will present a show filled with different types of dance — ballet, tap, jazz, creative movement and more. Shows are Thursday through Saturday at 7 p.m., Saturday at 4:30 p.m. and Sunday at noon and 3 p.m. Call Dawn Crafton Dance Connection at 301.840.8400 for tickets.
The Rockville Chorus will take the stage Sunday, May 18 at 7:30 p.m. for their annual spring concert. This city-sponsored choral ensemble performs a classical choral repertoire, Broadway musical material, classical jazz arrangements, and contemporary music, generally in four-part harmony. Free; $5 donation appreciated.
Rockville Regional Youth Orchestra's annual spring concert is on Tuesday, May 27 at 7:30 p.m. Enjoy free refreshments in the lobby after the show. Free.
On Saturday, May 31 at 8 p.m., join The Washington Balalaika Society as they perform the music of Russia, Ukraine and Eastern Europe on traditional Russian folk instruments. Buy tickets at www.rockvillemd.gov/theatre.