Monty Awards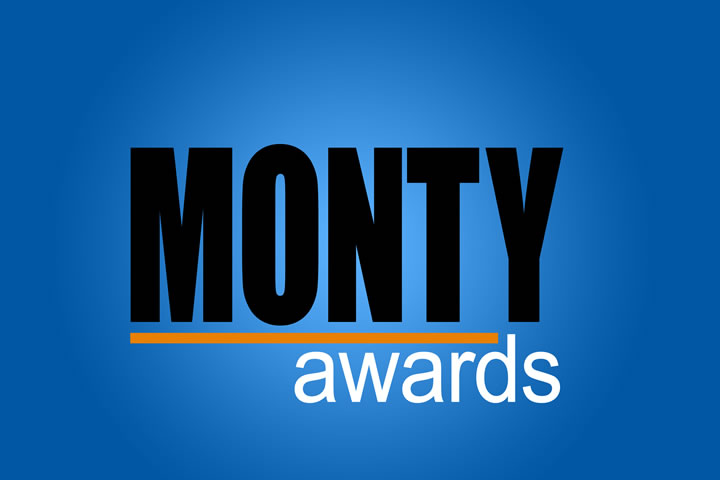 The 27th Annual Monty Awards & Recognition night is November 18, 2012. It's time to show MCM and your fellow volunteers your awesome programs! Keep in mind that your program must have been submitted and/or premiered on The Montgomery Channel (21) or Access 19 between July 1, 2011 and June 30, 2012. If you are Certified Technician, please encourage your Producer to enter their program! If you have any questions, contact the Training & Volunteer Services Department at 301-424-1730. Entries due by September 7, 2012. Volunteer Awards & Recognition night is November 18, 2012. Submit an entry here.
The 26th Annual Monty Awards Ceremony was held on Sunday, November 13, 2011, at the Black Rock Center for the ArtsThe Monty Awards is Montgomery Community Media's annual volunteer awards and recognition competition that recognizes excellence in community television productions made at MCM's facilities or within Montgomery County.
2011 Monty Awards ceremony on DVD are available ($20). Call 301.424.1730 ext 311 to order.
The Monty Awards 2011 – the Awards
| Category | Show | Episode | Producer | Award |
| --- | --- | --- | --- | --- |
| Arts & Humanities | Forward Motion | 544 | Karen Allyn | winner |
| Arts & Humanities | Focus With Haig Ellian | 60 | Haig Ellian | honorable mention |
| Arts & Humanities – Professional | Fantastic Forum | 24 | Bryan Lyles | winner |
| Arts & Humanities – Professional | Capital Comedy Connection | 7 | Bryan Lyles | honorable mention |
| Community & Ethnic | Beltway Bistros | 8 | George Ramick | winner |
| Community & Ethnic | Ginny's – Where East Meets West | 108 | Yen-Ju Chen | honorable mention |
| Educational | Connecting Our Community | 35 | Marian Merewitz | winner |
| Educational | Forward motion | 552 | Karen Allyn | honorable mention |
| Growth | Relatively Speaking | 98 | Toby Beach Maria Allard | winner |
| Growth | Forward Motion | 545 | Karen Allyn | honorable mention |
| Health & Science | Relatively Speaking | 96 | Toby Beach Maria Allard | winner |
| Health & Science | Forward Motion | 551 | Karen Allybn | honorable mention |
| Host | Relatively Speaking | 92 | Toby Beach Maria Allard | winner |
| Host | Forward Motion | 547 | Karen Allyn | honorable mention |
| Host – Professional | Fantastic Forum | 24 | Ulysses Campbell | winner |
| Host – Professional | Fantasy Sports News & World Report | 44 | Bryan Lyles | honorable mention |
| Inspirational | Th Word Of God | 25 | Nathalie Malabani | honorable mention |
| Music Production | Fresh TV | 82 | Frank Nelson | winner |
| Music Production | The Word Of God | 24 | Nathalie Malabani | honorable mention |
| Presenter | Una Posibilidad | 135 | Luis Lopez | winner |
| Presenter | Fashion Notes | 65 | James Seiler | honorable mention |
| Promos & PSAs | 2010 MoCo Ag Fair – Rodeo_Demo Derby | 4 | Merrill Hessel | honorable mention |
| Public Affairs | Forward Motion | 555 | Karen Allyn | winner |
| Public Affairs | African People | 30 | Nathalie Malabani | honorable mention |
| Public Affairs – Professional | Life Matters | 15 | Bryan Lyles | honorable mention |
| Sports | Focus with Haig Ellian | 69 | Haig Ellian | winner |
| Sports | Burgundy & Gold Magazine | 14 | Mike Richman | honorable mention |
| Sports – Professional | MCW Rewind | 28 | Mike Valentyne | winner |
| Sports – Professional | Fantasy Sports News & World Report | 40 | Bryan Lyles | honorable mention |
| Youth | Focus With Haig Ellian | 70 | Haig Ellian | winner |
| Youth | Amazing Kidz | 1 | Mike Richman | honorable mention |