Water Park Opens May 25
The Water Park at Bohrer Park, 512 South Frederick Avenue, opens at noon on May 25 for the summer swim season.
The main pool features palm trees, multiple water slides, six lap lanes, a variety of play features, and a zero-depth entry, making it accessible to all. The main attraction is the 250-foot long double-flume slide, where swimmers can choose between a fast or mellow ride down a 38-foot tower. A splash pool for little ones includes open and closed flume slides, play features, fountains, and sprays.
The Water Park also has a carpeted sun deck, grassy areas with picnic tables, plenty of shaded areas, locker rooms, and a snack bar plaza operated by Boardwalk Fries. The Water Park also offers swim lessons and water exercise programs. Visit www.gaithersburgmd.gov/recxpress to register for classes.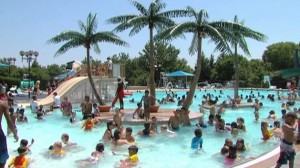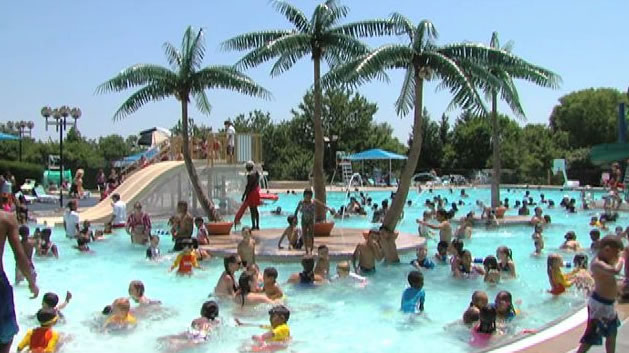 The Water Park operates on a pre-season schedule starting Saturday, May 25 at noon. The full summer season begins June 8, with the pool opening daily at 11 a.m. and closing at 7 p.m. Sunday through Thursday, and at 7:30 p.m. on Friday and Saturday. Daily admission for residents of the City of Gaithersburg is $5.75. Nonresident admission is $6.75 on weekdays and $8 on weekends and holidays. For schedules, admission fees, money-saving season passes and more call 301.258.6445 or visit the City's website.