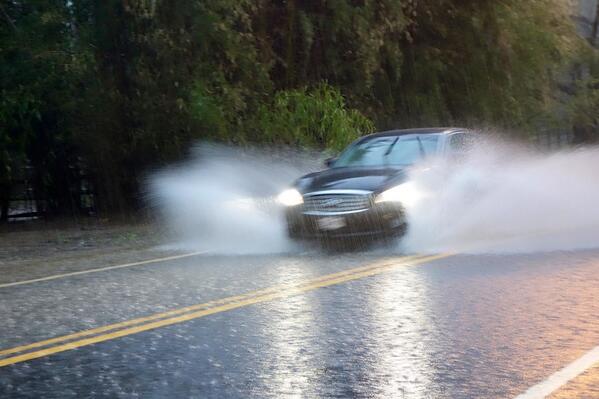 Water Rescues in Montgomery County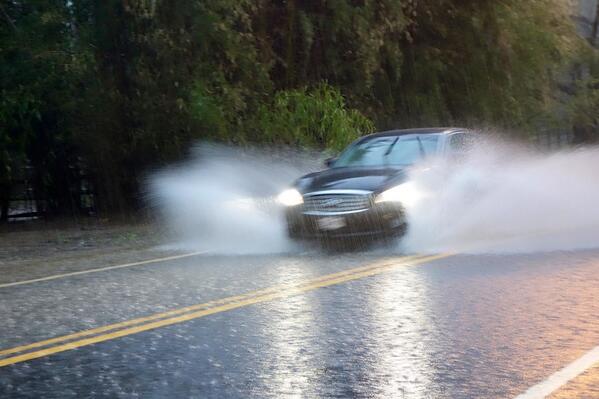 Heavy rains are flooding local roads and Montgomery County firefighters have already been dispatched to several water rescues early this morning.
On his Twitter account, Montgomery County Fire Spokesperson Pete Piringer reports water rescues at Quince Orchard Road, Berryville Road, Bradley Road, New Cut Road, Scott Drive and Game Preserve Road.
No injuries have been reported. Remember, turn around, don't drown.
RT @mcfrsPIO: U/D Water Rescue – New Cut Rd, 1 car in water w/ on trapped, active rescue @mcfrs on scene

— MontgomeryCo(MD)Fire (@mcfrs) May 16, 2014
Water. Rescue – 14500blk Berryville Rd, car in water

— Pete Piringer (@mcfrsPIO) May 16, 2014
Water Rescue – New Cut Rd near. Frederick Rd, Clarksburg, car in water

— Pete Piringer (@mcfrsPIO) May 16, 2014
Water Rescue – 8500blk Scott Dr, Rockville near Wooten Parkway, 2 cars stuck in High water

— Pete Piringer (@mcfrsPIO) May 16, 2014
Water Rescue – 11200 blk Game Preserve Rd (near i270), car in water

— Pete Piringer (@mcfrsPIO) May 16, 2014
Water Rescue – 8600 Bradley Bl, Potomac, between Kentsdale Dr & River Rd, car in high water @mcfrs Strike Team responding

— Pete Piringer (@mcfrsPIO) May 16, 2014
Water Rescue. – Quince Orchard Rd & Horse Center Rd , car in water

— Pete Piringer (@mcfrsPIO) May 16, 2014
Numerous water rescues already this morning. If you encounter a flooded road, TURN-AROUND, DON'T DROWN pic.twitter.com/9Ei15Z9nFT

— MC Emergency Mgt (@ReadyMontgomery) May 16, 2014