Weekend Planner (Photos & Video)
Montgomery County has numerous free Art Exhibits featuring local, national and international artists. A few you might wish to visit include the Winterglow Art Show at BlackRock in Germantown that closes on Nov. 10, Arts Barn mixed media show -the gallery is open Saturday 1:30 – 5:30 p.m. – and the Cultural Exchanges exhibit at the Kramer Gallery located in the Silver Spring Civic Building. VisArts in Rockville has three exhibits including Cathy Cook: Entrails and Leftovers, Best of the Best: VisArts Student/Teacher Show, and Dawn Gavin. VisArts Galleries are open Saturday and Sunday noon to 4 p.m.
There are many ways to express your gratitude to our Veterans Monday as we celebrate Veterans Day. Check out Veterans Day Tributes Around the County to see if one is near you. If you enjoy big band music from the War World II era, then you will definitely want to attend the Tribute to America's Veterans at the Silver Spring Civic Building. Tickets are required for this free concert. Please send us photos at pix@mymcmedia.org if you attend one of the tributes.
Here are some of our other weekend picks from the MyMCMedia.org calendar. (For area Farmers Markets, locations and hours can be found on our events calendar .)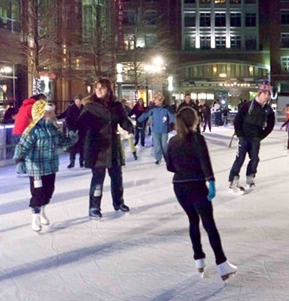 Friday, November 8
Saturday, November 9
Sunday, November 10
Monday, November 11 (Veterans Day)
For more things to do: see our Do & Go video calendar:
To keep up with all that is happening around Montgomery County sign up for the daily update from MyMCMedia.org.