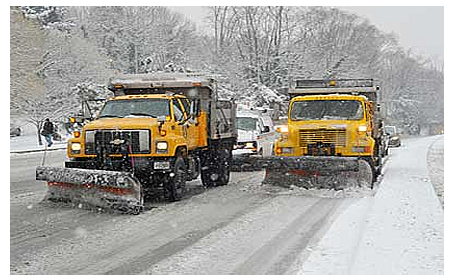 Winter Storm Warning Issued for Dec. 10
The National Weather Service has upgraded the winter weather advisory to a winter storm warning indicating heavy snowfall accumulations are now imminent.
The warning is in effect from 3 a.m. to 2 p.m. on Dec. 10. Residents can  expect between three and six inches of snow with the brunt of the snow falling during the Tuesday morning rush hour.
Official NWS statement:
*Winter Storm Warning in effect from 3 a.m. to 2 p.m. Tuesday.
*Precipitation Type:  Snow…heavy at times.  There may be a brief mix with sleet at the onset.
*Accumulations:  3-6″
*Timing:  Around daybreak Tuesday lasting through early Tuesday afternoon…including the Tuesday a.m. commute.
*Temperatures:  Upper 20s to low 30s.
*Impacts:  Snow covered roads will lead to hazardous travel conditions from heavy snow.  The snow will be heaviest during the morning commute and may fall at the rate of 1-2″ per hour.
Travel disruptions within Montgomery County and the region are likely as roads quickly become snow covered and icy. Caution should be used during any travel and motorists should remain alert for ongoing plow/salt operations. Deteriorating weather conditions are imminent.  
Visit http://www.montgomerycountymd.gov/mcgtmpl.asp?url=/Content/PIO/emergency/snow.asp to keep updated on county services, traffic information and school closings.