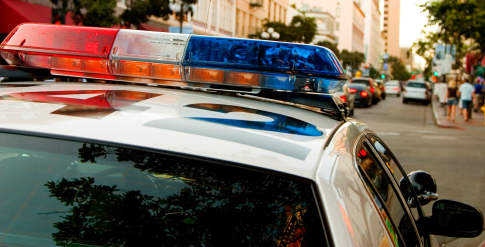 Woman Claims to Have Ebola While Being Arrested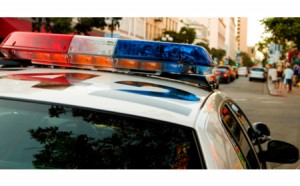 UPDATED, Oct. 31, 1:30 p.m. – A woman who was being arrested on a burglary warrant faces additional charges after she allegedly falsely told Montgomery County Police she had the Ebola virus.
Montgomery County Police responded to the Panera restaurant at the Westfield Wheaton Mall in Wheaton Thursday at about 4:14 p.m. to serve an arrest warrant on Olufunmilola Akande-Elemoso, who was reported to be there, according to Montgomery County Police spokeswoman Angela Cruz. Akande-Elemoso was wanted for fourth-degree burglary and theft less than $100, according to Capt. Paul Starks. When officers placed the woman under arrest, she told officers she had Ebola.
"Following protocol Montgomery County Fire and Rescue Services responded and declared her to be non-symptomatic," Cruz said.
Police then contacted Montgomery County's Department of Health and Human Services. Cruz said DHHS told police the woman was not on the traveler watch list. Maryland recently required anyone traveling to West Africa to report to the state for monitoring. Cruz said the FBI also confirmed the woman had not recently traveled to West Africa.
MCFRS spokesman Pete Piringer told MyMCMedia Friday that about a half dozen units and more than a dozen first responders responded to the scene Thursday.
"It is a very senstive topic and like talking about explosives we are going to take it very seriously. We have to," Piringer said. "It could be costly and time-consuming to deal with."
Piringer said responders took about an hour to assess Akande-Elemoso, checking her vitals and other symptoms.
"She didn't appear sick in the first place. She had no symptoms," Piringer said. "We erred on the side of precaution and determined in an hour determined she was non-symptomatic."
Starks did not have information on additional charges that are expected in the case.
Starks told MyMCMedia Friday the false claim drew resources from fire and rescue that might have been needed in other areas of the county. And he said dealing with suspects who may have health concerns is not new to the job.
"It's what we do. It is who we are everyday," he said. "Every day we go to a call and we don't know the person's background or the exposure to infectious disease. We have protocol and we have precautions."

Related: