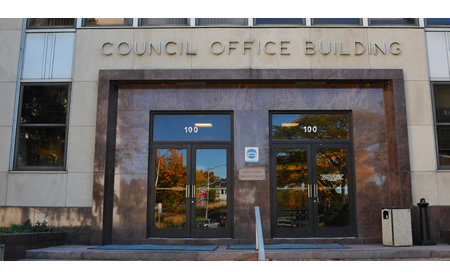 WSSC Proposes Rate Increase, Public Hearing Feb. 6
The Washington Suburban Sanitary Commission (WSSC) has released its Preliminary Proposed FY'14 Operating and Capital Budget for public hearing purposes.
A public hearing for Montgomery County residents was held on Feb. 6 at 7:30 p.m. in the 7th floor Council Hearing Room at 100 Maryland Avenue.
The preliminary proposed budget of $1.5 billion includes a 7.25% average rate increase in water and sewer rates, which is reportedly lower than the spending affordability guidelines set by each county last fall.
According to WSSC, the bulk of this increase is attributed to costs associated with upgrading WSSC's 95 year old system. The increase would add approximately $5.05 per month to the bill of a customer who uses 210 gallons of water per day. (WSSC residential customers receive quarterly bills).
A copy of the preliminary proposed budget can be found on WSSC's website: wsscwater.com/budget. To request an alternative method of obtaining a copy, call 301.206.8100.
"Our top priority is delivering the highest quality water and sewer services to our ratepayers in the most fiscally responsible manner possible," said Jerry Johnson, WSSC's CEO and General Manager. "We are in the midst of a critical phase of the work needed to upgrade our aging infrastructure, which requires a significant investment of labor and funding. This year's preliminary proposed budget reflects our commitment to carrying out these efforts in a strategic manner that melds both short-term priorities with a long-term vision aimed at reducing future costs."
According to Maryland law, the Commission must submit a budget to the County Executives of Prince George's and Montgomery counties by March 1. In an effort to solicit feedback on the proposed budget before transmittal, WSSC is convening two public hearings in February.
After WSSC submits its proposed budget, the Montgomery and Prince George's County Councils must approve the final budget no later than June 1. The budget will become effective on July 1.