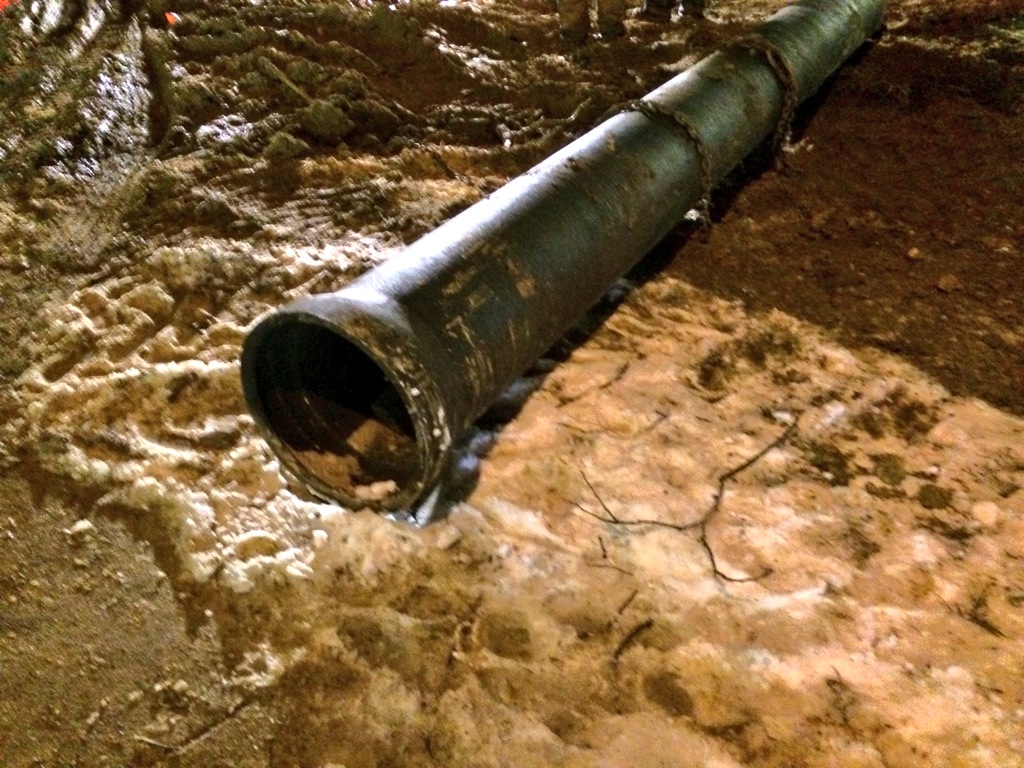 WSSC Reports High Number of Water Main Breaks
It's been a busy month for Washington Suburban Sanitary Commission (WSSC) crews who are responding to a high number of water main breaks across Montgomery and Prince George's counties.
According to a WSSC official, heading into the Martin Luther King, Jr. holiday weekend there have already been 268 breaks in 2015 and the month is not even halfway over yet.
On Friday, technicians were responding to 23 breaks.
Still, WSSC officials said they are prepared for a busy winter.
Here are some examples of that prep work:
• WSSC has a 24/7 rapid response call center that quickly dispatches crews: 1.800.828.6439 or 301.206.4002.
• More than 200 personnel are strategically placed throughout Montgomery and Prince George's counties to respond to breaks and leaks.
• Independent contractors are on standby to assist WSSC to repair large breaks.
According to WSSC, last January, crews responded to almost 600 breaks.
Why are there more water main breaks in the winter?
During winter months, water temperature in the Potomac River and surrounding water sources begins to drop. When colder than normal water travels through aging pipes, it exacerbates any weaknesses and causes an increase in water main breaks. More than a quarter of the water mains have been in service for more than 50 years, according to WSSC.
Customers can track the direct impact water temperature has on water main breaks at http://www.wsscwater.com/breaks.