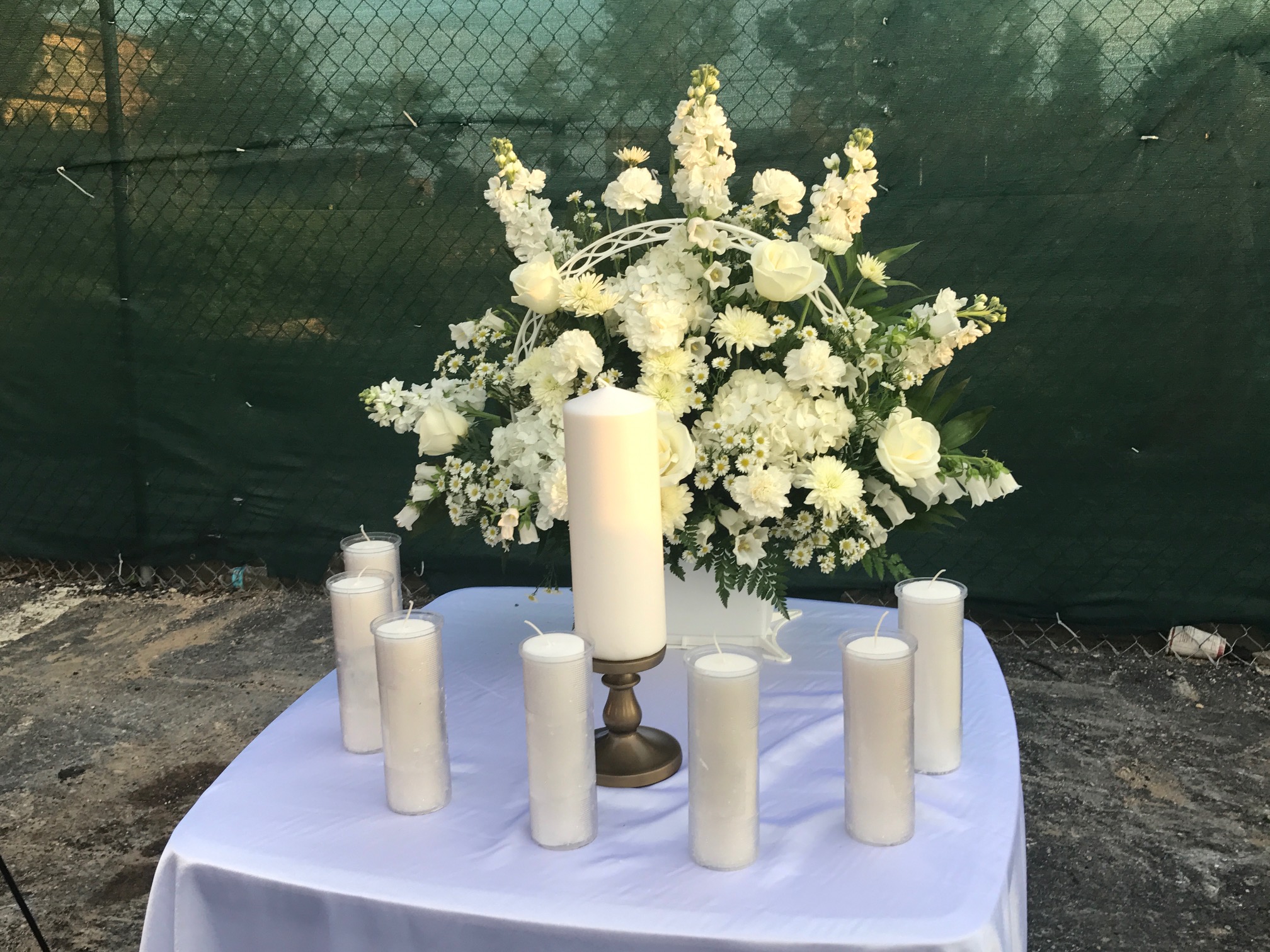 One Year Later: Candlelight Vigil at Flower Branch Apartments in Silver Spring (VIDEO)
Hundreds of people gathered at the Flower Branch Apartments for a candlelight vigil on Aug. 10th at the Flower Branch Apartments in Silver Spring. Thursday marked the one year anniversary of the fatal natural gas explosion that claimed the lives of seven people. The vigil was organized by CASA to remember those who lost their lives and the dozens of families who were impacted and displaced during this tragedy.
For Felicia Charlouis-Prospere, it's a day she said she will never forget.
"This week is really tough for me," she said. "I don't want to relive August tenth again."
Prospere said she was sleeping when her husband woke her up to get out of the apartment because he heard an explosion.
"I just jumped out from my bed with what I had on me and as soon as my husband opened the door, I  just saw flames," she said.
Prospere is still a tenant at the apartment building and she recently joined other tenants to form the Flower Branch Apartments Tenants Association.
"So many people don't know what do or how to stand up for themselves so I decided to join this association," she said. "We want the tenants to have someone to come to who will step up for them."
Today marks 1 year since the tragic explosion at Flower Branch Apartments. @mymcmedia pic.twitter.com/o9k5zL1cSO

— Mitti Hicks (@MittiMegan) August 10, 2017
And happening right now is a vigil where the community is remembering those who lost their lives. @mymcmedia pic.twitter.com/xpwLl7wqIO

— Mitti Hicks (@MittiMegan) August 10, 2017
Happening Now: A vigil to remember those who lost their lives in the Flower Branch Apartments explosion last year @mymcmedia pic.twitter.com/0v0iUwBJnE

— Mitti Hicks (@MittiMegan) August 11, 2017
Montgomery County Officials Identify Changes One Year After Silver Spring Tragedy (VIDEO)
NTSB Report Expected to Answer Key Questions About Silver Spring Explosion (VIDEO)
Stepped Up Housing Code Inspections Unrelated to Silver Spring Explosion (VIDEO)
Montgomery County Plans Exercises As Silver Spring Explosion Nears Anniversary (VIDEO)