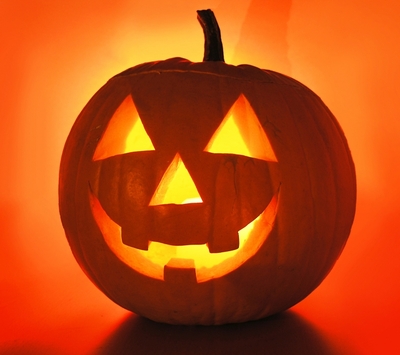 10 Songs to Add to Your Halloween Playlist
Halloween celebrations are underway this weekend and the best way to set the mood for a party is music. So, I've compiled my top 10 favorite songs to listen to during this spooky time of year. And for some reason a good portion of these songs are from the 80s. I'm thinking it was the big hair and moody lighting in the music videos that make it seem appropriate for Halloween.
You can view my Halloween playlist below.
10. "Ghostbusters" – Ray Parker, Jr.
9.) "Monster Mash" – Bobby "Boris" Pickett
8.) "I Put A Spell On You" – Annie Lennox
7.) "Disturbia" – Rihanna
6.) "It's Almost Halloween" – Panic! At The Disco
5.) "Heads Will Roll" – Yeah Yeah Yeahs
4.) "Zombie" -The Cranberries

3.) "Everybody (Backstreet's Back)" – Backstreet Boy's
2.) "Somebody's Watching Me" – Rockwell
And of course I saved the best for last, because what's Halloween without a thriller?
1.) "Thriller" – Michael Jackson
What's your favorite Halloween tune? I'd love to know!