UPDATED: 10 Takoma Park Police Officers Subject to Internal Affairs Investigations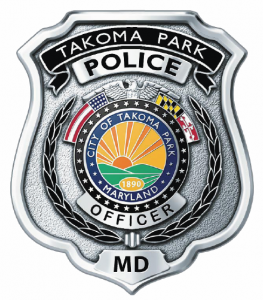 Takoma Park Police reported Tuesday that 10 police officers were subjected to internal affairs investigations involving 18 formal complaints, according to a post on the force's Facebook page.
Seven complaints were sustained, according to the post.
The post says the complaints were handled administratively. Two officers and one civilian employee were suspended, two officers resigned, one officer received a written reprimand, two officers were assigned to community service and one civilian employee was assigned to attend a class, Capt. Dan Frishkorn wrote in an email.
Two complaints are still pending investigation because of case-specific circumstances.
Citizens submitted 11 complaints, and five complaints were generated internally by an employee, the Chief of Police, or the command staff, according to the post.
Two complaints were submitted by other law enforcement agencies. No complaints were referred anonymously.
Some of the officers who were the subjects of the complaints were involved in more than one complaint. Two civilian employees were the subject of complaints with one involved in more than one complaint.
Nine complaints were referred to a supervisor for investigation/counseling sessions in lieu of an internal investigation.
The number of complaints for 2016 was the same for 2015, according to the post. Seven more complaints were referred to internal affairs investigations in 2016 as compared to 2015. Sustained findings increased from two in 2015 to seven for 2016.