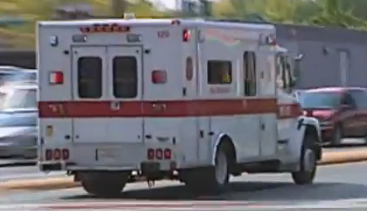 13-Year-Old Camper Drowns in Baltimore County Lake
UPDATED A 13-year-old boy on an outing with a Silver Spring camping group drowned this afternoon in the lake at Oregon Ridge in Baltimore County.
Police have identified the teen as Dennis Kemp of Laurel. 
According to a news release, Baltimore County Fire personnel were called to the county-owned and operated Oregon Ridge beach at 12:26 p.m. for a possible drowning. Police said witnesses said they saw the boy in distress and watched him go under the water in a roped area where swimming is permitted. Swimmers must pass a swim test in order to recreate in this deeper section of the lake. The victim, as well as the rest of the swimmers in the group from the Silver Spring-based Camp Sonshine, had passed the test, according to the police account.
Police said several Oregon Ridge lifeguards were in the water searching for the boy when BCoFD rescue crews arrived. Three lifeguards had been stationed in their lifeguard chairs when the boy went under water and almost immediately were joined by other lifeguards working at the park. They were not able to find the victim, and BCoFD water rescue experts took over the search.
The boy was recovered at 3:08 p.m. in about 45 feet of water, police said.
Members of Camp Sonshine told responders that today (August 8) was the boy's 13th birthday, according to the news release.
County Executive Kevin Kamenetz visited the park after the incident to speak with the victim's parents and the Oregon Park staff.
"This is a terrible tragedy, and on behalf of the citizens of Baltimore County I offer deepest sympathy to the victim's family and friends," he said.
Camp Sonshine has posted a statement on its website.
Oregon Ridge Beach Closed
Immediately after the drowning, county officials announced that the Oregon Ridge beach and the pavilion on the beach will be closed until further notice.
The Oregon Ridge Nature Center will also be closed for the weekend.