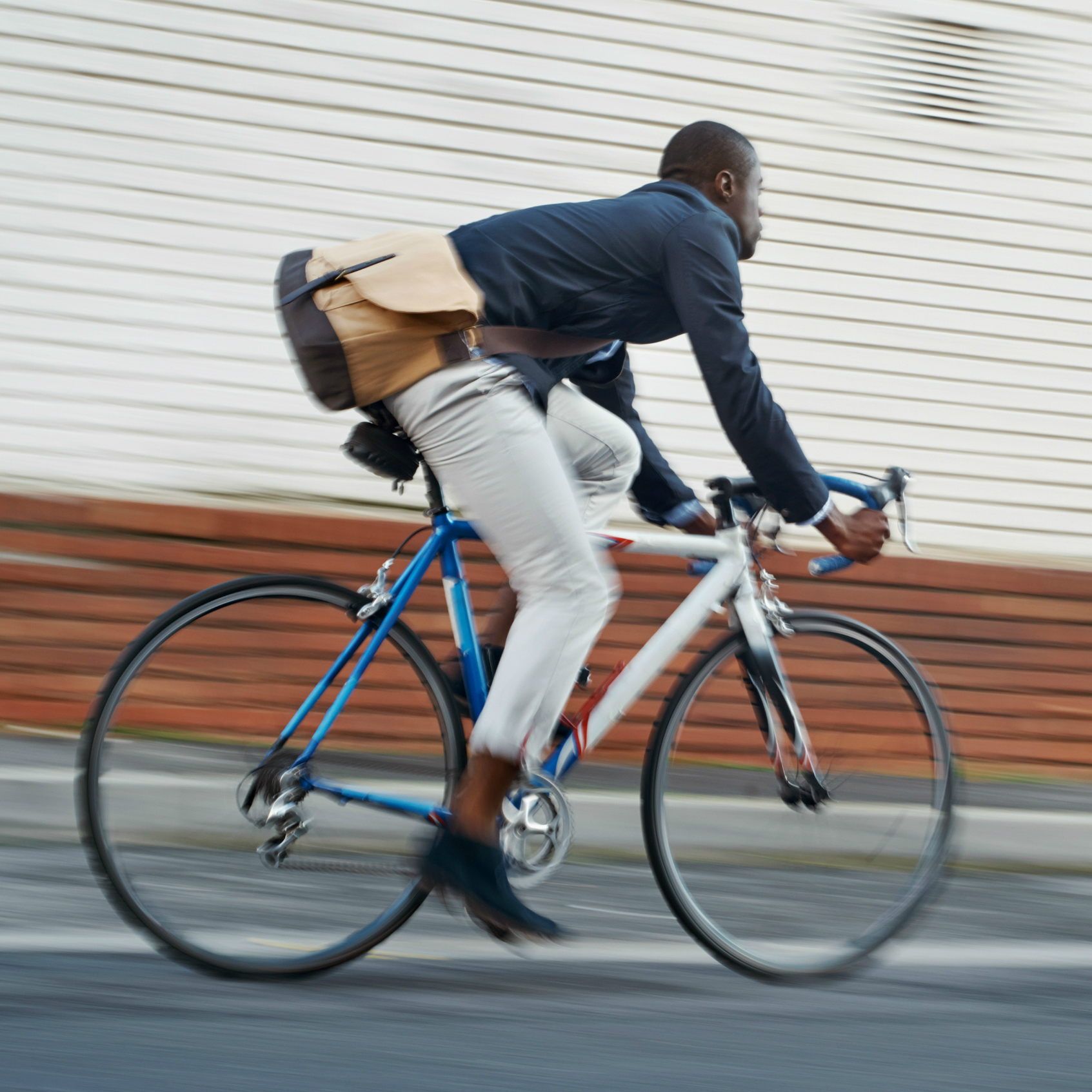 17,500 Expected to Bike to Work on Friday
Friday's Bike to Work Day is expected to have 17,500 expected to take part. Organizers say many participants will be biking to work for the first time. And of the people who are first-timers, 10 percent continue to bike to work an average of 1.4 days a week, according to Commuter Connections and the Washington Area Bicyclist Association, event sponsors.
Cyclists can find refreshments at 85 Bike to Work Day pit stops all over the region. Participants can connect with a ride buddy or convoy led by an experienced commuter. To register, visit www.biketoworkmetrodc.org. All registrants will be entered in a regional bicycle raffle, and the first 16,000 to register will receive a free T-shirt to be picked up at one of 85 pit stops. Here is a map of pit stops.
In addition to the cycling, the Montgomery County Planning Department staff will present its recommendations for Downtown Silver Spring as part of the Bicycle Master Plan at the event's Silver Spring pit stop.
Public meetings are planned for June 2017 to receive public comment on preliminary bikeway recommendations for Montgomery County's Bicycle Master Plan. Each event will consist of an open house and informal discussion from 4 p.m. to 7 p.m. when attendees can meet with planning staff to discuss cycling issues and concerns. The discussion will be followed by a presentation about the master plan and a question-and-answer session, from 7:15 to 8:30 p.m.
The meetings will be:
Tuesday, June 6, at the Planning Department Headquarters, 8787 Georgia Ave., Silver Spring.
Thursday, June 8, at the Bethesda Regional Services Center, 4805 Edgemoor Lane.
Monday, June 12, at the Olney Library, 3500 Olney Laytonsville Road.
Wednesday, June 14, at the UpCounty Regional Services Center, 12900 Middlebrook Road, Germantown.
Thursday, June 22, at the Marilyn J. Praisner Library, 14910 Old Columbia Pike, Burtonsville.
Proposed recommendations for the cycling network are based on an evaluation of the varying levels of stress imposed by traffic on cyclists along each roadway in Montgomery County. Here is the county's Bicycle Stress Map.
For more information, contact David Anspacher, Planner and Project Manager, email: David.Anspacher@montgomeryplanning.org, or phone 301.495.2191.