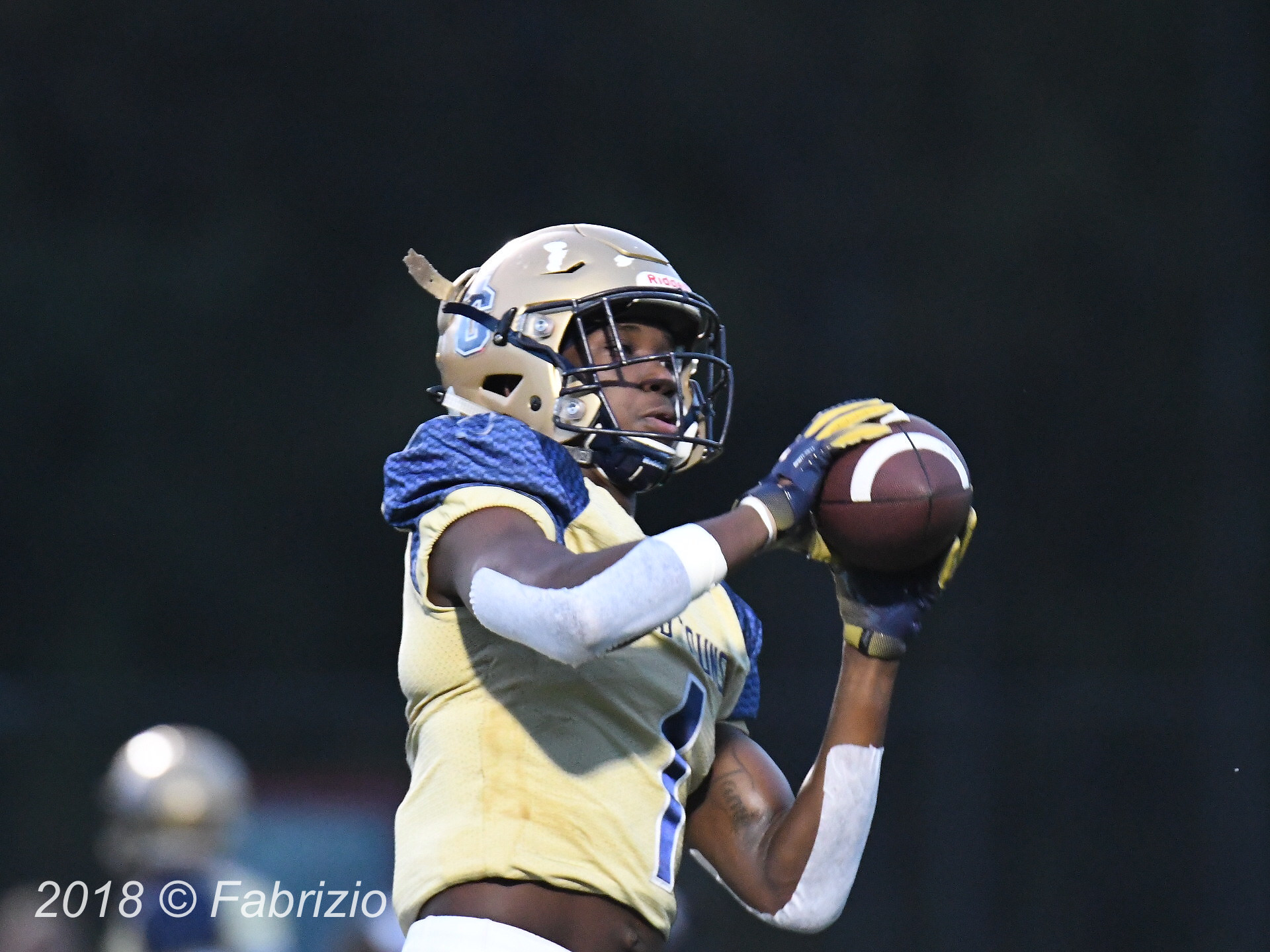 #2 Good Counsel Falls to #5 DeMatha at Home
Good Counsel football dropped it's second Washington Athletic Conference (WAC) game in a row by losing to DeMatha at home by a score of 32-2.  Good Counsel never got momentum to challenge the clearly superior DeMatha team Friday.  Too many turnovers and a lack of offensive consistency impacted the Falcons as they looked to rebound from the prior week's loss to the top WAC opponent St. John's.
DeMatha's defense provided numerous scoring opportunities that took the pressure off of their offense.  A stripped ball turned into a touchdown, a pick six interception for a touchdown and another interception for a return of 65 yards that set up another scoring opportunity.  Perhaps the most exciting moment for the Falcons was a "coffin punt/kick" that pinned DeMatha back on their one yard, really just six inches from the goal line.  Four plays later, the Good Counsel defense pressured the DeMatha punter, who stood in his own end zone, to commit an illegal forward pass that ultimately resulted in a safety.  They were the only points the Falcons scored all night.
Fortunately, or maybe, unfortunately, these two teams will meet up again in two weeks as the WAC goes into playoff mode.  DeMatha took control off that part of their destiny by claiming home-field advantage in the future matchup.
Enjoy the photos to follow.
All photographs copyrighted 2018 © Phil Fabrizio | PhotoLoaf  for MCM