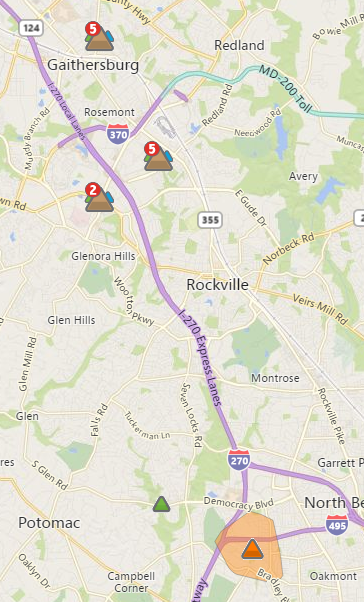 More than 2,000 Without Power Along I-270
Rockville and Bethesda areas are the most affected by Tuesday's rainstorm, as shown on a Pepco Outage Map.
Over 1,000 power outages were reported in the Redland and Derwood areas of Rockville as recently as 2:26 p.m.
Meanwhile, more than 1,000 people are without power in a residential swath of Bethesda between Seven Locks and Old Georgetown Rds close to Democracy Blvd.
Pepco estimates that power will be restored to the Rockville area by 11:00 p.m. and to the Bethesda area by 5:00 p.m.