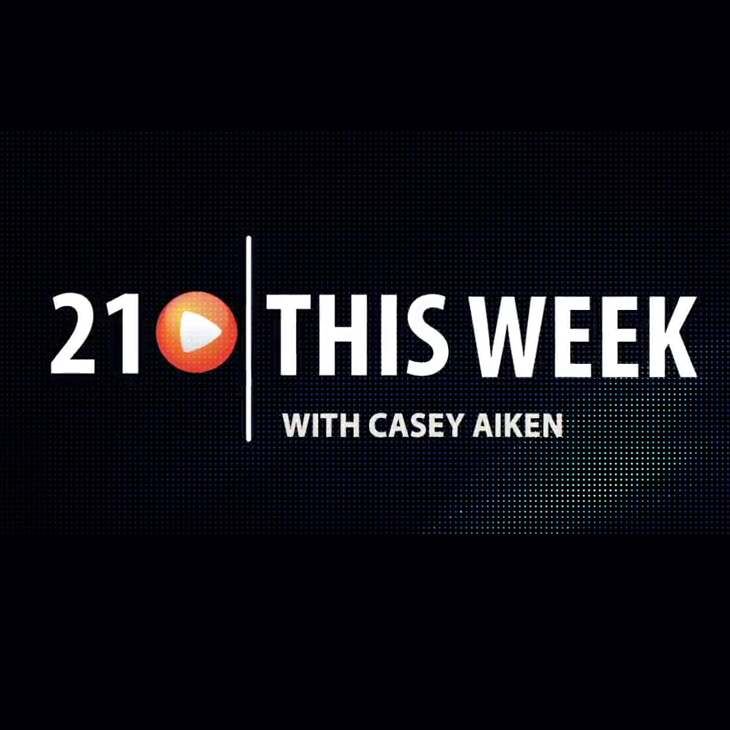 21 This Week: County Executive Candidate Forum; Council Passes Increase to Minimum Wage (VIDEO)
Casey Aiken hosts the latest episode of 21 This Week. On this week's show, Aiken and the panel discuss a recent candidate forum for the County Executive race, the Council's recent legislation to increase the hourly minimum wage to $15, and more.
This week's panel of political observers includes Cynthia Rubenstein, Elbridge James, Mark Uncapher, and Nicolee Ambrose.
You can watch the show in its entirety, below:
"21 This Week" airs on Channel 21 on Sundays at 11 a.m. and again at 7 p.m.; Mondays at noon and again at 8 p.m.; Tuesdays at 12:30 p.m. and again at 8:30 p.m.
Episode 546
take a look at Larry Hogan's first 1,000 days in office,