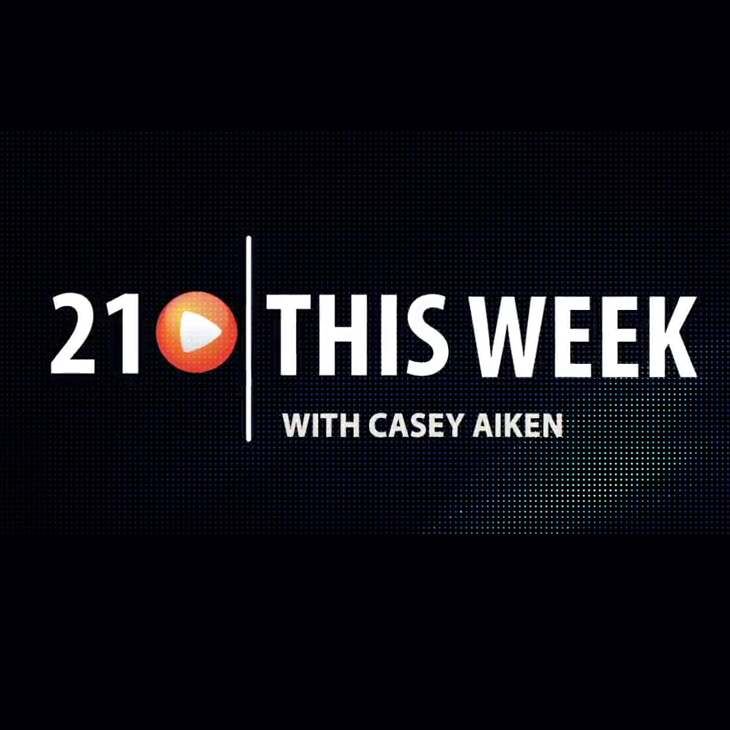 21 This Week: National Minimum Wage Movement, Metro Service (VIDEO)
Casey Aiken hosts the latest episode of 21 This Week. On this week's show, Aiken and the panel discuss the recent incident on the National Mall where three teenagers were detained for selling water without a permit, Metro service for the Independence Day festivities downtown, the recent study out of Seattle on the impact of raising the minimum wage, and more.
This week's panel of political observers includes Diane Nash Dillon, Susan Heltemes, Liz Matory, and Elbridge James.
You can watch the show in its entirety, below:
"21 This Week" airs on Channel 21 on Sundays at 11 a.m. and again at 7 p.m.; Mondays at noon and again at 8 p.m.; Tuesdays at 12:30 p.m. and again at 8:30 p.m.
Episode 537