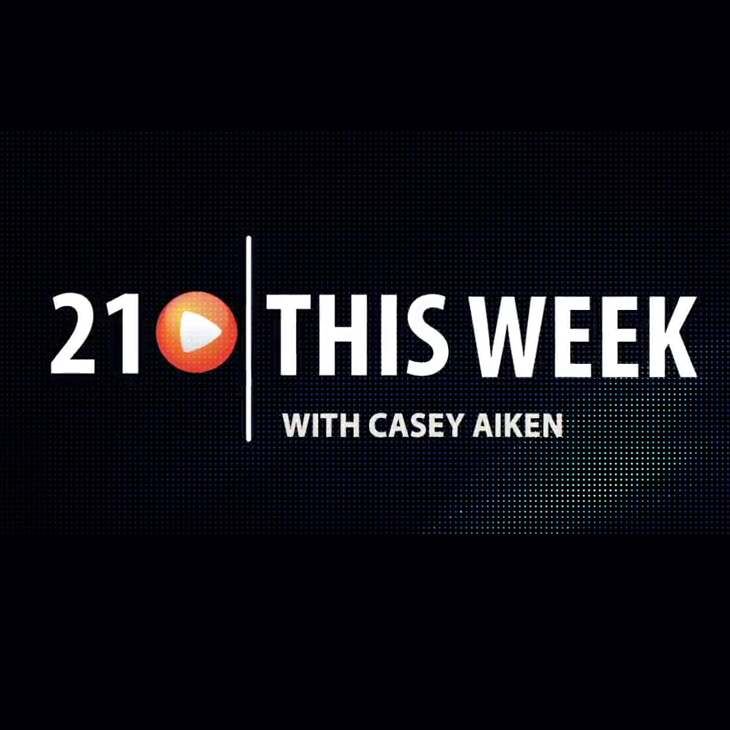 21 This Week: Proposed Wind Farm Off Ocean City Beach, John Delaney Announces 2020 Presidential Bid (VIDEO)
Casey Aiken hosts the latest episode of 21 This Week. On this week's show, Aiken and the panel discuss a possible wind farm off the coast of Ocean City, U.S. Rep. John Delaney's bid for the 2020 presidential primary election, State's Attorney John McCarthy warning about the county's growing gang problem, and the County Council considers legislation to raise the minimum wage.
This week's panel of political observers includes Susan Hoffmann, Jerry Cave, Elizabeth Matory, and Susan Heltemes.
You can watch the show in its entirety, below:
"21 This Week" airs on Channel 21 on Sundays at 11 a.m. and again at 7 p.m.; Mondays at noon and again at 8 p.m.; Tuesdays at 12:30 p.m. and again at 8:30 p.m.
Episode 540