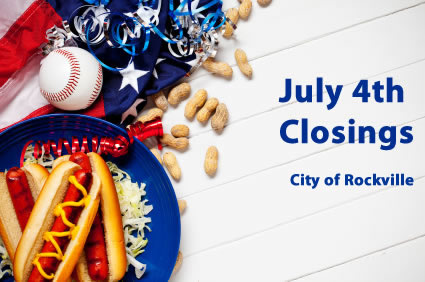 4th of July: Rockville What's Open, What's Closed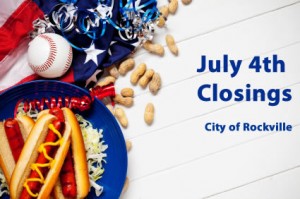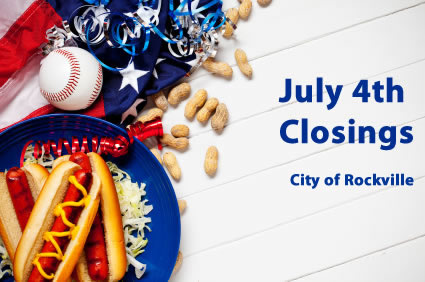 Here's the scoop from Rockville City government for Wednesday, July 4:
Rockville City Hall to Close on Independence Day
Recycling, Refuse Collection Shifts One Day for Some Customers
Most Rockville facilities and programs will not operate July 4.
Parking fees at City-owned meters will be suspended for the day.
Recycling, yard waste and refuse collection will be suspended and the schedule will shift one day later in the week for Wednesday, Thursday and Friday collection. Friday collection will be made on Saturday. For more information call 240-314-8568 or go to www.rockvillemd.gov/recycling-refuse
The Rockville Swim and Fitness Center and the RedGate Municipal Golf Course will be open on Independence Day.
The following Rockville facilities and programs will not operate on Independence Day:
City Hall; F. Scott Fitzgerald Theatre and Box Office; Croydon Creek Nature Center; Rockville Civic Center Park Offices, including Glenview Mansion and the Glenview Mansion Art Gallery. The Lincoln Park, Twinbrook and Thomas Farm Community Centers and the Rockville Senior Center will also be closed for the day.
For more information about closings, go to www.rockvillemd.gov or call 240-314-5000.