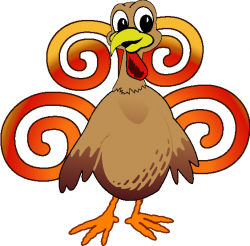 5 Songs to Add to Your Thanksgiving Playlist (VIDEOS & PHOTO)
It seems that almost every holiday has its own soundtrack, except for Thanksgiving. There are Halloween songs and Christmas songs, but nothing really catered to Thanksgiving, unless you count children's music.
So, in the spirit of celebrating Thanksgiving, I've compiled a very literal list of songs that give thanks. While the songs listed below aren't specifically about Thanksgiving, the music does highlight the different ways a person can be thankful, whether it's genuine gratitude or sarcasm.
1.) "Thank You" -Dido
2.) "Thank You" -Estelle
3.) "Thank You" -MKTO
4.) "Thnks fr th Mmrs" -Fall Out Boy
5.) "Thank U" -Alanis Morissette
What songs are on your Thanksgiving playlist?